Cellular LTE and Networking Solutions Provider Significantly Extends Market Reach and Technology Base of Digi's IoT Product and Services Business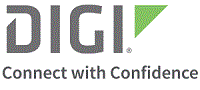 Digi International, a leading global provider of Internet of Things (IoT) connectivity products and services, today announced that it has acquired Accelerated Concepts, Inc., a provider of secure, enterprise-grade, cellular (LTE) networking equipment for primary and backup connectivity applications. Accelerated has demonstrated strong top line growth with a five year CAGR of more than 25 percent. Digi acquired Accelerated for upfront cash of approximately $17 million with a potential for future earn-out consideration based on top line performance. The transaction is expected to be accretive for Digi.
Founded in 2006, Accelerated provides cellular business continuity solutions to OEM and commercial customers. Accelerated's suite of secure, compact and affordable LTE routers and network appliances are easy to install and provide network managers with primary failover and out-of-band management solutions, while its AcceleratedView™ device management software provides customers with a centralised portal to provision, manage and upgrade devices remotely. The company is headquartered in Tampa, Florida, with offices in Chicago, Illinois, and Australia.
The acquisition of Accelerated significantly enhances Digi's existing cellular product lines and immediately extends the company's market reach with a line of commercial routers and network appliance products. These products provide a strong complement to Digi's industrial, M2M cellular routers and network server product lines to give customers the right product choice for their applications. Accelerated will continue to maintain its existing office locations with employees becoming part of the Digi team.
"The combination of our companies gives us a unique product mix, technology portfolio, and service capability in the IoT and enterprise connectivity marketplace," said Ron Konezny, President and CEO of Digi International. "Accelerated successfully uses the same ease-of-use and fast time-to-market modular architecture design principles as Digi, as well as enjoying strong and deep relationships with key customers. We are excited for our combined go-to-market and engineering teams to grow our cellular business."
"The Digi and Accelerated teams employ the same values of customer-centric service and product definition and we are excited to work together," said Accelerated CEO Tom Butts. "The combined breadth of our product lines provides our customers and partners with exceptional choice."
For more information visit Digi.com.
About Digi International
Digi International is a leading global provider of business and mission-critical Internet of Things (IoT) and M2M connectivity products and services. We help our customers create next-generation connected products and deploy and manage critical communications infrastructures in demanding environments with high levels of security, relentless reliability and bulletproof performance. Founded in 1985, we've helped our customers connect over 100 million things, and growing. For more information, visit Digi's website at www.digi.com, or call 877-912-3444 (U.S.) or 952-912-3444 (International).
About Accelerated Concepts, Inc.
Accelerated is an enterprise-grade provider of cellular (LTE) networking equipment for primary or backup networking applications. Providing the backbone for failover, as well as M2M and IoT solutions, Accelerated delivers cellular business continuity and internet access to areas with limited broadband availability. Since the creation of its flagship product in 2006, Accelerated continues to innovate its product line to better meet the needs of customers ranging from retail to manufacturing in today's increasingly connected world.