Kaspersky Lab has welcomed award winning, channel chief, Margrith Appleby to manage the Australian and New Zealand region.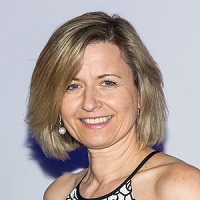 Margrith was previously ANZ Channel Sales Director of Lenovo with a focus on PC and Data Centre Group. Prior to Lenovo, she spent 3 decades at Hewlett Packard where she led the Commercial Channel Sales Business for printing, personal systems and various other responsibilities.
In her new role as General Manager ANZ, she will drive sales and work alongside partners to secure growth in the enterprise and B2B market. Managing Director of APAC, Stephan Neumeier says, "It has always been about our partners. With Margrith's strong suite in enterprise and the channel, we look forward to innovating with partners and growing in business together"
Neumeier also expresses gratitude towards previous General Manager, Anastasia Rae. He added "I would like to thank Anastasia for her dedication over the past year to develop Kaspersky Lab in the Australia and New Zealand. Under her leadership, she brought back the tangible business to consumers in Australia and we saw significant growth in our digital business in 2017."
Rae also played a pivotal role in executing a partners in cyber safety campaign with Crime Stoppers that was recently announced at the Melbourne Grand Prix circuit.
About Kaspersky Lab
Kaspersky Lab is a global cybersecurity company, which has been operating in the market for over 20 years. Kaspersky Lab's deep threat intelligence and security expertise is constantly transforming into next generation security solutions and services to protect businesses, critical infrastructure, governments and consumers around the globe. The company's comprehensive security portfolio includes leading endpoint protection and a number of specialized security solutions and services to fight sophisticated and evolving digital threats. Over 400 million users are protected by Kaspersky Lab technologies and we help 270,000 corporate clients protect what matters most to them. Learn more at www.kaspersky.com.au