Major update for leading Android, iOS and Windows messaging app leverages artificial intelligence technology to provide encrypted single and multi-party peer-to-peer VoIP calls.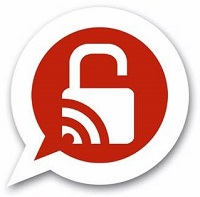 Leading encrypted messaging app SafeSwiss (safeswiss.com) has released a series of updates to enhance its already high-quality secure encrypted VOIP (voice over internet protocol) voice call feature, along with a new dark theme option.
The SafeSwiss VOIP update includes cutting-edge AI (Artificial Intelligence) software, meaning that anytime you make a voice call on SafeSwiss, the AI software interface automatically learns from your device settings, networks, ping times, packet loss and jitter rate.
It then fully optimises any call based on these and several other parameters. SafeSwiss updates now include a network connectivity observer with automatic call re-establishment in the case of network reconnection (e.g. from Wi-Fi to mobile and vice versa).
Unlike most competitors within this space, SafeSwiss' encrypted P2P (peer-to-peer) VOIP calls also allow an unlimited number of participants.
The SafeSwiss AI continually monitors call quality and will automatically adjust if there is a change in your connection or network.
SafeSwiss' secure Switzerland-based servers allow users to connect with the person(s) they're calling in the quickest possible way. The seamless key exchange is almost instant, using state-of-the-art elliptic curve encryption.
Most importantly, because the SafeSwiss AI doesn't have access to the contents of any conversation, calls are always completely secure and private.
SafeSwiss Co-Founder and CTO Emir Rizvanovic says: "This update will certainly go a long way in making SafeSwiss secure voice calls the very best when compared to all other competitors within this space.
"Whenever possible, all SafeSwiss encrypted VOIP calls will now go via a P2P connection that utilises the best audio codecs available providing crystal-clear quality.
"If a P2P connection can't be established, the peer to peer (P2P) node of the call creator then becomes the VoIP node for the call duration and all other participants to that particular call.
"We have fully tested and conclude SafeSwiss calls are superior to that of our competitors on comparable connections. These updates also now include VOIP Bluetooth support."
Co-founder and CEO of SafeSwiss Secure Communications AG Tim Gallagher said: "Digital and other security are the bedrock of SafeSwiss and we believe our combination of measures and state of art technology makes us a world leader.
"But we have also invested a great deal in creating a friendly and effortless UI and UX for our users. We want SafeSwiss to be accessible to everyone."
Zero knowledge philosophy has anchored SafeSwiss firmly since its inception, with the company intentionally establishing itself along with its servers and offices to Switzerland – a country that Gallagher describes as "geopolitically stable, currency stable, high bandwidth and offers some of the world's most stringent privacy protection laws".
Adopting a strict policy of zero-knowledge encryption has helped uphold the ideals behind secure-messaging provider SafeSwiss, but the Christchurch-originated company's founder concedes that privacy measures have slowed the organic growth of competing platforms.
Gallagher added: "We see a burgeoning market for secure comms as privacy hacks and intrusions are becoming very sophisticated and are occurring on a very regular basis."
Those measures – such as SafeSwiss™ intentionally not harvesting contact details from users' devices to send invites to join the app, and allowing users to use the app without providing any personal information – mean that "organic growth is slow".
"But the upside is that it keeps all communications private."
Security experts have previously recommended privacy-conscious WhatsApp users switch to Swiss-based alternatives.
Gallagher, too, has noted that as each compromised messaging app is revealed – such as the conflicts between WhatsApp and new parent owner Facebook's respective privacy policies, the hacking of Telegram messenger and concerns over exploitable password-reset procedures – SafeSwiss sees "an influx of downloads".
Follow SafeSwiss on Twitter: www.twitter.com/SafeSwiss