Expert Solution Providers (ESPs) and National Sales Providers (NSPs) to Benefit from Ivanti Partner Incentives and Programs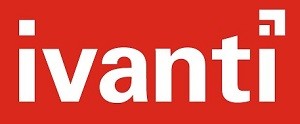 Ivanti has announced  significant improvements to the Ivanti Partner Program, providing an expanded set of sales, marketing and technical enablement resources to partners of varying size and scope. With the release of its new program, Ivanti is now powering solutions to unify IT via cloud-based managed services and enhance as expert solution providers (ESPs) and national sales providers (NSPs) expertise.
"Ivanti's partners are trusted advisors to today's most innovative companies – large and small," said Reza Parsia, Vice President of Channel Sales, Ivanti. "Their vision, expertise and tenacity are vital to our ongoing growth. We're honoring our partners with more flexibility, opportunity and resources so they may continue to build vibrant and lucrative Ivanti practices serving customers that seek to unify IT on-premises or in the cloud."
The Ivanti Partner Program also offers new sales, marketing and technical enablement resources to ESP partners in four levels – Basic, Silver, Gold and Platinum – as well as NSPs, Alliance Partners and Distribution Partners. Partner programs and resources include:
Customised Partner Portal for simplified access to partner program resources
Deal registration for ESP and NSP partners to maximise partner profitability
Dedicated partner communication resources including partner newsletters, partner Hotsyncs, and corporate webinars
Dedicated sales and technical training and certification programs
Sales enablement tools and resources including sales playbooks, battlecards and reference briefs
Extended marketing and social selling resources including access to the dedicated Ivanti partner social media platform and campaign starter kits
Exclusive access to the Ivanti customer and partner event, Ivanti Interchange, May 14-17 in Dallas, Texas including a partner leadership summit and a Certified Partner Technical Salesperson Boot Camp
"Ivanti is committed to the success and enablement of its partners," said Bryan Boam, Chief Executive Officer, for Ivanti ESP partner NCSI. "They are underscoring this commitment with the expansion of their partner program and its resources which enhance the delivery of Ivanti solutions to unify IT."
The Ivanti Partner Program, which was extended last year to include the partner programs from LANDESK, Shavlik, AppSense, HEAT Software, Lumension and Xtraction, has now also been expanded to include RES Software partners. For more information about the Ivanti Partner Program, visit https://www.ivanti.com/partners.
About Ivanti
Ivanti unifies IT and Security Operations to better manage and secure the digital workplace. From PCs to mobile devices, VDI and the data center, Ivanti discovers IT assets on-premises and in the cloud, improves IT service delivery, and reduces risk with insights and automation. The company also helps organizations leverage modern technology in the warehouse and across the supply chain to improve delivery without modifying backend systems. Ivanti is headquartered in Salt Lake City, Utah, and has offices all over the world. For more information, visit www.ivanti.com and follow @GoIvanti.