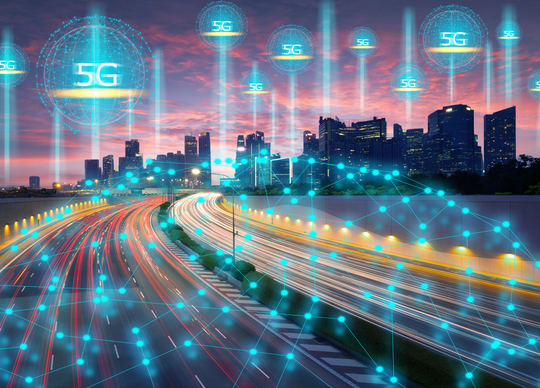 The total mobile communications services revenue in the Asia-Pacific (APAC) region is expected to grow at a compounded annual growth rate (CAGR) of 4.4% from US$320.9bn in 2021 to US$398.4bn in 2026, mainly driven by the mobile data segment, which is well supported by the growing availability and adoption of 5G services across several countries, forecasts GlobalData.
An analysis of GlobalData's Asia-Pacific Mobile Broadband Forecast Pack reveals that mobile data services will remain the largest revenue contributing segment to the overall mobile services market in the region during the forecast period. Growth in this segment will be primarily driven by the expansion and increasing adoption of high-ARPU 5G services in the region.
Hrushikesh Mahananda, Telecom Analyst at GlobalData, says: "With 5G services already available in most countries like China, Japan, Australia, Hong Kong, and Korea, and set to be launched soon in countries like India, Vietnam, and Bangladesh, the revenue prospect for mobile data segment will remain strong throughout the forecast period. Operators like Jio and Airtel in India, and Viettel, VinaPhone and Mobifone in Vietnam, for instance, conducted 5G network trails in major cities in their respective countries and are gearing up for 5G service roll out by year end."
Government support for 5G expansion will also strengthen the mobile data services market in the region. Telecom regulatory bodies and governing authorities in countries like South Korea, Japan, Australia, China and Taiwan have launched national 5G strategies/action plans, outlining the vision and guidelines to establish 5G ecosystems.
These policies include several supporting initiatives such as the public sector investment in 5G applications, favourable tax incentives and deductions, forums for industry-government collaboration, promotion of 5G led-technological innovations and license arrangements to enhance spectrum use and reuse.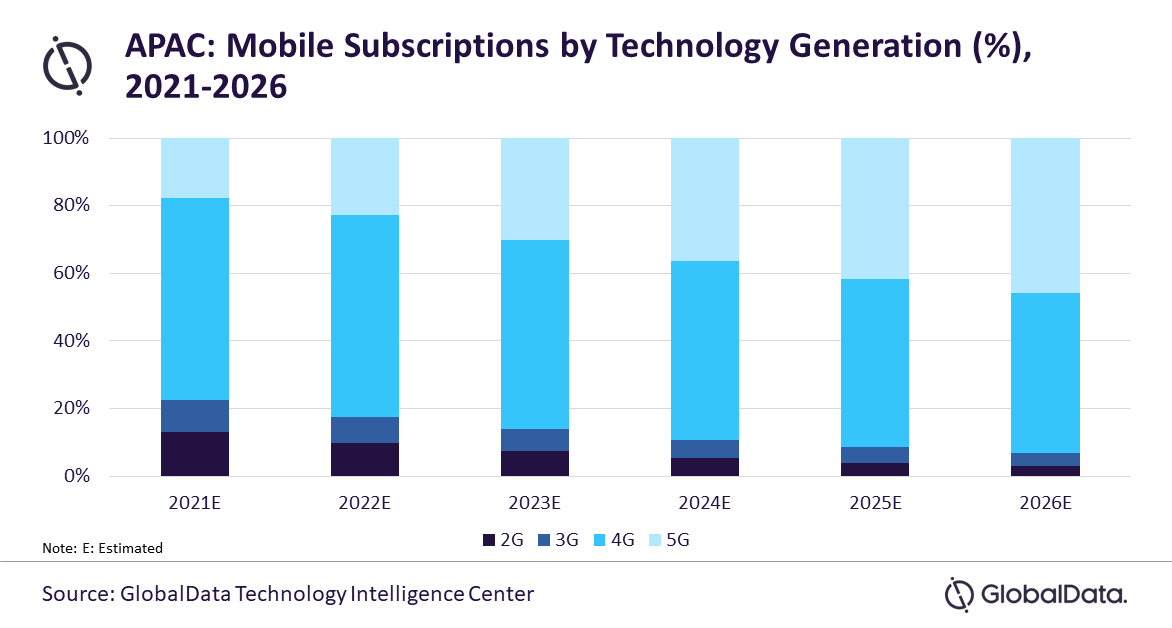 China is currently the largest 5G market in the world with an estimated 778 million 5G subscriptions in 2021, which is projected to increase to 1.8 billion by the end of 2026, primarily driven by the telco investments and the regulator's efforts to expand 5G network and boost 5G adoption.
Mahananda adds: "APAC has become the center of a technological race for 5G+ supremacy. South Korea, Japan, and China have gone beyond just the deployment of 5G to the development of the wider 5G ecosystem. This also means supporting the vast electronics manufacturing and ICT industries in these countries."
In China, for instance, telecom regulator MIIT released a plan in March 2021 to develop industrial internet over 2021-2023, which includes the construction of 30 fully connected 5G facilities in 10 key industries by 2023 along with the development of fusion applications such as intelligent manufacturing, network-based collaboration, personalized customization, and development of technologically innovative enterprises.
Mahananda concludes: "While mobile data segment will continue with the growth trajectory, mobile voice service revenue will decline at a CAGR of 4.2% over the forecast period, as consumers will continue to migrate towards OTT/internet-based communication services."