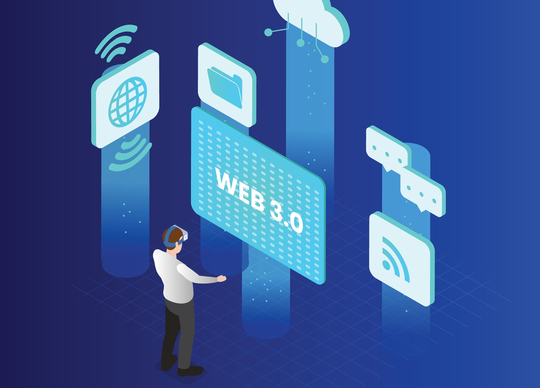 GlobalData's Social Media Analytics Platform shows 800% spike in Twitter conversations around Web 3.0 in Q4 2021.
Web 3.0 has become one of the biggest buzzwords since the beginning of Q4 2021, as it has emerged as a vision of the Internet of the future. Against this backdrop, discussions around 'Web 3.0' among the Twitter influencers have witnessed a sharp rise of 800% quarter-on-quarter in Q4 2021 on the Social Media Analytics Platform of GlobalData, a leading data and analytics company.
An analysis of the conversations on Social Media Analytics Platform reveals the list of top 10 influencers on Web 3.0 on Twitter in Q4 2021, based on Global Scores.
Global Score is the measure of the influence of a Twitter contributor, which is calculated using average engagements received on content shared, number of followers, and number of times other influencers have referred him/her in their shared content.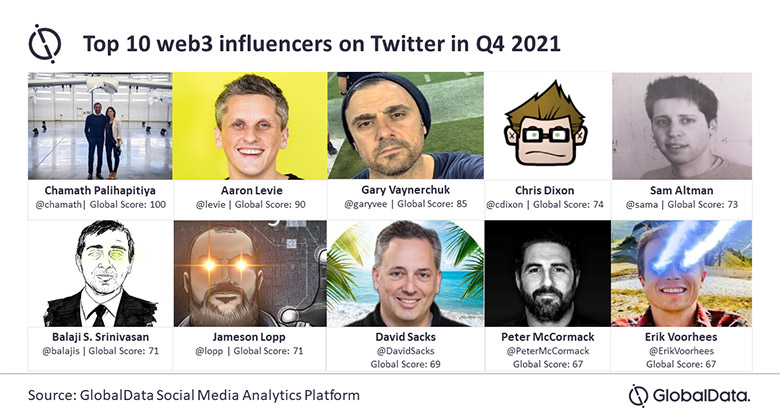 Chamath Palihapitiya, CEO at Social Capital, has emerged as the top influencer on Web 3.0. Palihapitiya is a venture capitalist and SPAC sponsor.
Aaron Levie, with a Global Score of 90, is the next top influencer. Levie is the co-founder and CEO of Box, Inc., which develops and markets cloud-based content. He actively shares his opinion on Web 3.0 and its benefits over Web 2.0.
Below are a few popular tweets of Aaron Levie on the adoption and impact of Web 3.0 :
"1. ❤️. 2. "Web3 understands capitalism more deeply than Web2" 🥴. Perhaps Web3 understands *finance*, securitized asset trading, betting markets, etc. more — but that's a small subset of capitalism."
"Well, 1. I was being facetious 😜 and 2. But if I were being serious, I just think it's useful when we all know what the heck we're talking about if you call something "web3" — and it should likely be a logical and plausible outcome for the web."
The remaining top 10 positions were occupied by Gary Vaynerchuk, Chris Dixon, Sam Altman, Balaji S. Srinivasan, Jameson Lopp, David Sacks, Peter McCormack, and Erik Voorhees.
Smitarani Tripathy, Social Media Analyst at GlobalData, comments: "Influencers are seeing the trend of 'Web 3.0' to rise further as it is the path to the credibly-neutral true ownership of space in a virtual universe. At the same time, several of them are concerned with its security as with decentralization comes greater responsibility for the end-user to best secure the information."