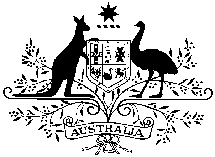 This last week, Australia's largest ever counter-terrorism operation took place.
It involved security and intelligence agencies as well as Commonwealth and state police.
Our agencies had reliable information of an attack ordered by an Australian who is a senior ISIL operative in Syria.
This operation ensured that an atrocity didn't happen. So, I thank the police and our security and intelligence agencies for their tireless work to keep us safe, and I assure you that the Government will continue its work in protecting Australians from terrorism and extremism.
On Monday, I will make a national security statement to the Parliament.
This statement will update the Parliament on developments at home and abroad, and on how Australia is responding to the threat of terrorism.
Also this week, the Government will introduce into Parliament new counter-terrorism measures that will strengthen our counter-terrorism preparedness.
We are providing $630 million to support our police and security agencies with more resources to the Australian Federal Police, ASIO, ASIS and our Customs and Border Protection Service.
This work is not about targeting any particular community. It's not about religion, it's not about what people wear – it's about dealing with criminals.
And then on Tuesday, I will travel to the United States to be part of a special session of the Security Council, convened by President Obama. Eighty nations – eighty nations – face the challenge of dealing with foreign fighters.
In responding to this threat – in responding to the threat of extremism – we are doing everything we humanly can to keep you safe.
This Government will continue to build the safe and secure Australia that everyone wants.