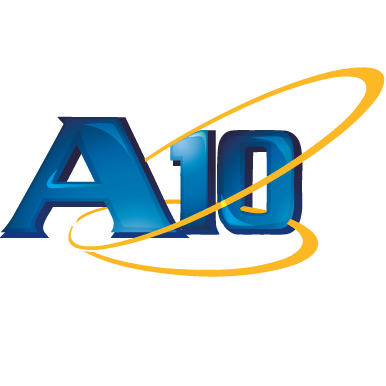 Thunder Convergent Firewall offers leading security features with high-performance, scale-out A10 Harmony architecture

A10 Networks has announced the A10 Thunder Convergent Firewall (CFW); a standalone security product that leverages the ACOS Harmony platform with cutting-edge innovations. Thunder CFW key benefits include:
High-performance Secure Web Gateway with integrated explicit proxy, URL filtering and SSL Insight. It enables security policy enforcement for client outbound HTTP/HTTPS traffic.
High-performance data center firewall (DCFW) with integrated network denial-of-service (DoS) protection and Server Load Balancing (SLB). It provides Layer 4 stateful firewall and Layer 7 application-level gateway.
High-performance Gi/SGi firewall with integrated network DoS and Carrier Grade NAT (CGN). The Gi/SGi firewall protects the mobility infrastructure with advanced policy enforcement.
High-performance IPSec site-to-site VPN. It helps enterprises to secure application traffic between sites and it enables global enterprises to use public networks to transport application traffic securely.
aGalaxy Centralized Management System support for Thunder CFW. aGalaxy provides device management, configuration, reporting and troubleshooting for Thunder CFW.
"I'm thrilled to announce the industry's first solution that consolidates multiple converged security solutions in one package," said Lee Chen, CEO of A10 Networks. "Thunder Convergent Firewall provides a highly effective, highly scalable all-inclusive converged secured application network platform to protect organizations' assets. Thunder CFW is a testament to the power and versatility of the ACOS Harmony platform and we've worked with our customers in implementing some of the key security modules."
The explosion of mobile devices and apps—plus the move to SDN, NFV and cloud—is driving the need for a new type of firewall that consolidates network security modules, SSL Insight, ADC and CGN in a reduced data center footprint. The firewalls of the future need to be high performance, have built-in SSL visibility, and handle ever-increasing data traffic. Thunder CFW offers a converged security solution for service providers, cloud providers, and large enterprises; benefits include:
Achieve unprecedented performance and scale in a compact form factor: Firewall performance leverages ACOS for over 150 Gbps throughput and 5 million CPS in a one rack-unit appliance.
Lower OPEX and CAPEX by converging security and application delivery on a single appliance: Combines security and application networking, thereby reducing costs, latency and data center footprint.
Streamline and automate operations with a truly programmable platform: Leveraging aGalaxy centralized management and the ACOS Harmony platform with standards-based RESTful APIs to providing access to telemetry data and all aspects of configuration.
Gain advanced URL classification: Thunder CFW has classified more than 13 billion URLs into 83 categories to provide outstanding scale and accuracy.
Efficiency with single pass SSL decryption and SSL inspection for multiple devices: Best-in-class decryption capabilities enable security devices to process clear text traffic.
Expand security efficacy and extend the life of existing security infrastructure: Expand and offload functionality by adding SSL Insight to existing firewalls for full SSL visibility, URL filtering and threat intelligence processing; data center firewall and Gi/SGi firewall policy enforcement.
Additional Information
The A10 Thunder Convergent Firewall (CFW) product availability will be in Q1 2016. aGalaxy Centralized Management System support for Thunder CFW will be available in Q2 2016.
Supporting Quotes
"We value A10's high-performance ACOS platform and the reliability and energy efficiency of the A10 Thunder Series platforms," said Chikara Miyake, General Manager Cloud Services Division of UNIADEX, Ltd. "By combining application networking with a data center firewall, we expect that Thunder CFW will help organizations like ours optimize protection for their servers at scale."
"A10 has built a loyal base of service provider and enterprise customers that value the performance, the manageability, and the advanced features of its products," said Jeff Wilson, Research Director, Cybersecurity Technology at IHS Inc. "Thunder CFW should enable A10's customers to benefit from converged application networking and security capabilities on a single platform."
"Thunder CFW is a logical extension of A10's security strategy," said Brad Casemore, Research Director, Datacenter Networks, at IDC. "It takes A10's SSL Insight into new realms, allowing customers to increase employee productivity and reduce risk with URL filtering and threat intelligence. It should draw consideration from a wide range of A10 customers, including service providers, cloud providers, and large enterprises."
About A10 Networks
A10 Networks is a leader in application networking, providing a range of high-performance application networking solutions that help organizations ensure that their data center applications and networks remain highly available, accelerated and secure. Founded in 2004, A10 Networks is based in San Jose, Calif., and serves customers globally with offices worldwide. For more information, visit: https://www.a10networks.com and @A10Networks.