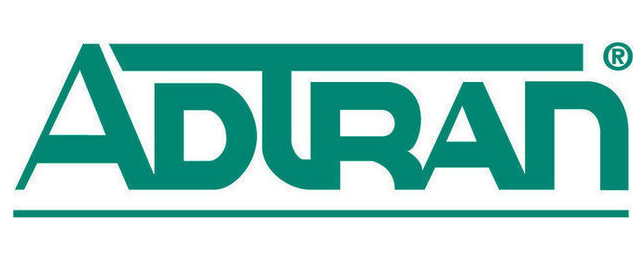 Using G.fast to build fast, reliable "National Broadband Access Network" by 2020
ADTRAN®, Inc., (NASDAQ:ADTN), the leading provider of next-generation open networking solutions, today announced its gigabit-capable 2nd generation G.fast Distribution Point Units (DPUs) will be installed underground throughout Australia as NBN Co begins the next phase of future-proofing the country's national broadband access network (nbn).
"NBN is setting a global standard for advanced Gigabit Society infrastructure by designing and implementing a nationwide broadband network using multiple next-generation technologies, including G.fast, to scale to gigabit service rates and beyond," ADTRAN EMEA/APAC Chief Technology Officer Ronan Kelly said. "ADTRAN is proud to be a partner in this exciting project, which has shown how the nbn – in eight short years – has already contributed significantly to the economy and social wellbeing of millions of Australians."
ADTRAN has shipped hundreds of thousands of the most advanced generation of G.fast ports for this project. G.fast is an excellent fibre service extension technology because it uses existing wired infrastructure to bring higher broadband speeds to customers by linking large capacity fibre networks to homes and businesses.
The first G.fast DPUs are being installed in the Sydney suburb of Rockdale, where the newest phase of the wholesale nbn is being built out by 2020. This is the first network in the world to deliver high speeds of broadband via in-ground G.fast DPUs, according to NBN Chief Network Engineering Officer Peter Ryan.
"ADTRAN is a valued strategic partner for nbn and has played a key role helping nbn meet our deployment goals to evolve our network," Ryan said. "I am very pleased that we are taking this next step together on our journey of delivering cutting-edge technology to Australians with our first deployment of ADTRAN G.fast technology onto the nbn FTTC network. Having this technology in the ground today gives us additional flexibility to meet end-user demand as it evolves."
Ryan further explains the benefits of using G.fast in a new blog and why it is an important technology to deploy in its progress to connect Australia to the nbn broadband access network and be prepared for gigabit capable networks of the future.
ADTRAN was among the first to deliver G.fast solutions that conform with Amendment 3 of the ITU-T G.fast standard, which doubles the usable spectrum from 106 MHz to 212 MHz and reduces the power consumption to enable convenient and cost effective reverse power feeding. With Amendment 3, G.fast is now capable of providing an aggregated bandwidth of 2 Gbps, delivering fibre-like speeds for applications which require leveraging the existing phone or cable television wiring infrastructure. The increased capacity also helps operators with additional deployment flexibility, as for the first time G.fast-based services can be delivered to locations where these need to coexist with existing VDSL2 services while still maintaining the ability to deliver symmetric Gigabit speeds.
About ADTRAN
ADTRAN, Inc. is the leading global provider of networking and communications equipment. ADTRAN's products enable voice, data, video and internet communications across a variety of network infrastructures. ADTRAN solutions are currently in use by service providers, private enterprises, government organizations and millions of individual users worldwide.