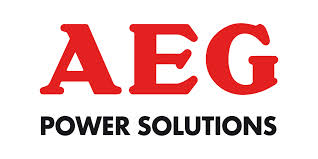 AEG Power Solutions, a global provider of power electronic systems and solutions for industrial power supplies and renewable energy applications, will be showing its latest UPS products at Datacenter Dynamics' Converged South East Asia event in Singapore, on 15th and 16th September.
At the event, AEG PS will be displaying the enhanced version of Protect Blue UPS
system, Protect Blue which is designed specifically for large data centers, and is well-suited to cloud and hybrid IT. Protect Blue offers protection of 250 kW to 4 MW, with its modular architecture providing up to sixteen 250kW power blocks in parallel, and AEG PS' customer-centric approach can deliver highly customized solutions for any requirement.
This confirms the unique position of this solution for data centers on the market. In addition, Protect Blue in its new version has been granted the ETL UK certification.
Protect Blue uses full three-level IGBT technology for rectifier and inverter in both directions, which delivers up to 96% double conversion efficiency. This high efficiency and the power quality of the output lead to 41% energy cost savings, which significantly reduces total cost of ownership (TCO), saving money for data center operators.
AEG PS will also be showing its innovative MoniUPS  remote monitoring system and associated platform of services. Based on an Internet of Things (IoT) platform and cloud technology, MoniUPS maximizes the availability of UPS systems, optimizes management, and helps reduce operating costs for mission critical power systems.
MoniUPS is part of a complete service offer from AEG PS, and is available with different service level agreements from basic to advanced, including a full 24×7 response if required. It provides regular reports, and enables AEG PS service experts to remotely acquire data, such as energy consumption. MoniUPS improves preventative maintenance, and provides fast resolution of any issues identified.
"Protect Blue delivers the efficiency, flexibility and low operating costs demanded by data center operators around the world," says Alessandro Nalbone, Product Manager at AEG Power Solutions. "MoniUPS is the perfect partner: ensuring reliable operation, and minimizing downtime."
Organized by DatacenterDynamics, Converged South East Asia is the largest regional data center event in Asia Pacific. It takes place at the Marina Bay Sands Singapore, as part of Singapore Data Center Week, and features 90 speakers across 80 sessions.