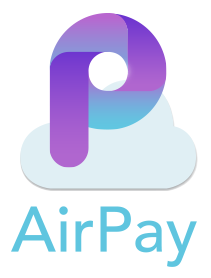 AirPay partners with CyberSource to heighten payment security and enable frictionless mobile checkout experience for Garena users
CyberSource helps AirPay to optimize business operations, enabling the latter's business expansion plans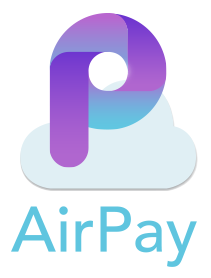 CyberSource, a wholly-owned subsidiary of Visa Inc., and one of the world's largest providers of eCommerce payment management services, have announced a partnership with AirPay Co. Ltd., a fast-growing payment network provider in Southeast Asia . This agreement will allow AirPay to provide secure mobile payment services to Garena users, as well as support the company grow its market share in the region.
AirPay ranks payment security and customer experience among its top business priorities as it focuses on extending its mobile payment services to merchants. AirPay aims to provide mobile payment services to 14 million active, monthly mobile users of Garena, an Internet company. These mobile payment services enable Garena's mobile users to conveniently and securely pay for online games, telephone bills, utilities and eCommerce transactions.
Through this partnership, AirPay will adopt CyberSource's fraud management tool, Decision Manager , as well as its payment tokenization solution. Together, these solutions will enable Garena users to make payments on their mobile and tablet devices, securely and efficiently, with a wide spectrum of major credit cards.
AirPay will be equipped to detect fraud faster, more accurately and with less manual intervention with CyberSource Decision Manager which features the World's Largest Fraud Detection Radar. The solution effectively expands the depth and breadth of fraud-pattern visibility by screening inbound orders against data and correlations from more than 60 billion transactions processed by Visa and CyberSource annually, supplemented by 260 validation and correlation tests.
According to a Nielsen study, smartphone penetration in Asia Pacific is expected to surpass the U.S as well as many European markets within the next few years, with penetration in Thailand , Indonesia and Philippines gaining traction[1]. As internet penetration and adoption of mobile technologies gain prominence this facilitates the growth of activities on the mobile channel, such as consumption of digital content, utility payments and online purchases. As demand for mobile services grows, merchants who make mobile payments easy and accessible in Southeast Asia , especially in the emerging markets, can gain a distinct advantage in the mobile evolution.
"We are excited to partner with CyberSource, an established name in the payment management space. By instituting a solid and secure payment management infrastructure that is PCI DSS (Payment Card Industry Data Security Standard) compliant, we are able to better mitigate fraud risk, as well as ensure payment security for merchants and their customers for a fast, safe and fuss-free mobile checkout experience. We are confident that this will greatly reinforce customers' trust in our services which is key to our business expansion plans," said Supphavit Hongamornsin, Country Product Manager, AirPay.
With CyberSource's payment tokenization solution, AirPay will be equipped to offer greater payment security for Garena users. Each token is a unique identifier that replaces the customer's payment data, streamlining the checkout process for repeat customers with just one click. The customer's account number is removed from the merchant environment and stored on CyberSource's secure servers, ultimately increasing AirPay's and Garena's data security.
"As the digital divide narrows among countries in Southeast Asia , we foresee the pace of payment innovation in the region accelerating. There is immense growth potential, particularly in the mobile payments arena. We are delighted to work with AirPay to build an efficient and effective payment environment by ensuring a quicker, seamless and secure end-to-end customer experience for Garena's mobile transactions," said Chew Ann Wee, Regional Director, Southeast Asia , CyberSource.
About CyberSource
CyberSource, a wholly-owned subsidiary of Visa Inc., is a payment management company. Over 400,000 businesses worldwide use CyberSource and Authorize.Net brand solutions to process online payments, streamline fraud management, and simplify payment security. The company is headquartered in Foster City, California and maintains offices throughout the world, with regional headquarters in Singapore , Tokyo , Miami / Sao Paulo and Reading, U.K. CyberSource operates in Europe under agreement with Visa Europe. For more information, please visit http://www.cybersource.com/asiapacific .
About AirPay
Launched by Garena in 2014, AirPay is a fast growing payments network in Southeast Asia . AirPay's vision is to bridge the 'digital divide' and provide accessible financial services in the region's emerging markets. By offering mobile payments services, Garena users can securely pay for online games, telephone bills, utilities and eCommerce transactions, regardless of whether they have a bank account or credit card. Visit http://www.airpay.in.th/  for more information.
About Garena
Headquartered in Singapore , Garena was founded in 2009 by Forrest Li and his friends as they aspired to transform their passion for entrepreneurship into a great company. Forrest named the company "Garena," a play on the words "global arena". Since its inception, Garena has seen unprecedented growth and become a leading platform provider for online and mobile entertainment and communication across Southeast Asia , Taiwan and Hong Kong , serving millions of users. For more information, visit www.garena.com .
[1]Nielsen, The Asian Mobile Consumer Decoded, January 14, 2014