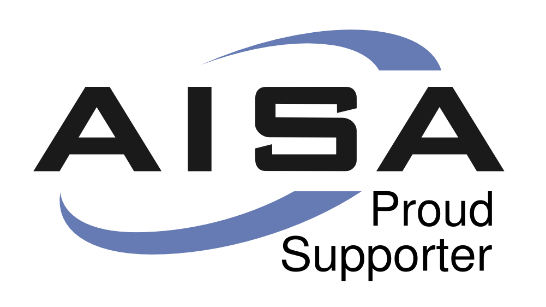 We would like to share some great news with you our members.
You
may recall that in 2013 we converted from an incorporated association to a public company limited by guarantee and as part of that process we adopted a new constitution.  Together we also agreed upon a new formulation of our purpose statement to better reflect the reasons why AISA exists. Our purpose statement is found at rule 3 of our constitution, is on the AISA website and is extracted below for your convenience.
In examining our purposes and activities it became apparent that AISA's underlying reason for existing could be captured by the legal definition of 'charitable' and that we could be eligible to receive certain benefits if we were to become registered as a charity.
We are now very pleased to let you know that AISA has recently been successfully registered as a charity – being a not-for-profit organisation with the purpose of advancing the protection of Australia and Australians.  The three key benefits of being registered as a charity are:
We are now eligible to receive grants from some charitable foundations – should we ever decide to explore this additional potential revenue stream;
We may find that Government is more willing to provide grants – should we decide to explore this additional potential revenue stream; and
AISA is now exempt from the requirement to pay income tax – making the dollars we raise through our activities go even further
This step forward will enable AISA to continue to grow and to increase its good work.  As we grow and develop new ways of fulfilling our purpose, we will continue to support, inform and draw on the expertise, skills and passion of our members.
We believe that this is a significant milestone in the history of AISA and we wanted to be sure to share it with you.
If you have any questions, please feel free to contact me via email or phone.
Just as a refresher, AISA's statement of purpose and activities:
The purpose of AISA is to help protect people living in Australia from the harm that can be caused by inadequate and inappropriate data and information security practices and systems through, among other things:
promoting and supporting the improvement of data and information security practices and systems;
promoting and supporting the reduction of identity theft, financial crimes and fraud as well as unauthorised access to information systems and the data they contain;
promoting and supporting the development and implementation of advice to the industry and public on matters relating to information security;
promoting and supporting the reduction of unwanted and unauthorised or illegal electronic communications;
empowering individuals and families to take better and more informed steps to protect their information;
generating and increasing the awareness of information security issues among individuals, the community, educational institutions, business and government;
increasing knowledge, skills and capacity of those working in, or wanting to know about, the information security field;
building, enhancing and maintaining relationships with and between information security organisations, individuals, Government, international bodies and educational institutions;
providing advice and guidance to Government on the creation of policy, law and legislation in relation to information security;
conducting research and development activities which improve information security;
providing an ongoing forum to share learning, knowledge, skills, experience ideas and innovation in the information security field;
providing support services for information security professionals within Australia (including members);
and doing all other things necessary for or ancillary to the purposes and activities of the company listed above.