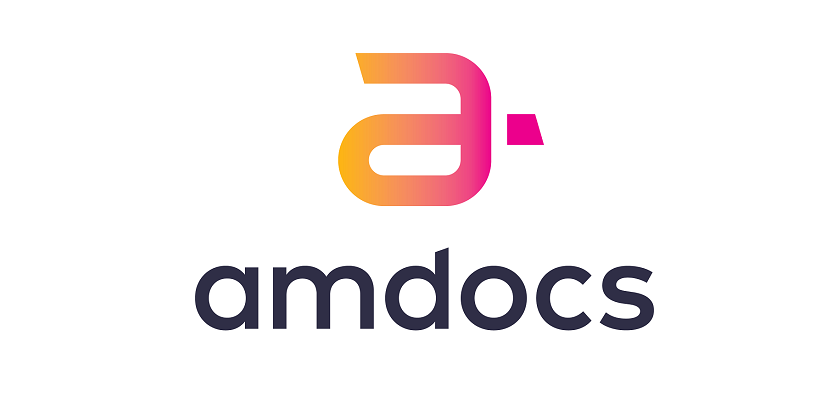 Integrated solution deployed in Tier-1 operator delivering rapid time-to-market and monetization, while reducing deployment and operational costs
Amdocs has announced its collaboration with Fortinet and Versa Networks to launch a new multi-domain, service provider SD-WAN, SDN and NFV orchestration packaged solution. Amdocs NFV orchestration is integrated with Fortinet's advanced security services, the Fortinet Security Fabric and Versa Networks' SD-WAN platform to empower service providers to securely offer their business customers the ability to rapidly and efficiently spin up and spin down virtual network functions (VNFs) across customer premises, data centers and the cloud. The solution can be easily integrated with any operations and business support systems (OSS/BSS), enabling service providers to quickly deploy and monetize their managed SD-WAN and security services, while reducing deployment and operational costs.
The packaged solution enables service providers to offer their customers Fortinet's full range of advanced security services and deliver comprehensive threat protection by leveraging the capabilities of the Fortinet Security Fabric, which provides broad visibility, integrated threat detection and automated response to address today's sophisticated cyberthreats. Fortinet VNF, which can be deployed at customer premises, data centers or public cloud, allows service providers the scalability to offer new revenue-generating services to enterprises of any size, small or large. Service providers can provide a flexible range of advanced security services, including application control, intrusion prevention, anti-virus, web filtering, mobile security, industrial control and sandbox services.
The Versa Networks' Cloud IP platform enables partners and customers to deliver managed SD-WAN and SD-Branch service offerings for the WAN Edge. Versa's SD-WAN integrates networking with full contextual policy management, analytics and infrastructure automation in a single software platform that can be deployed as a uCPE, bare metal or virtual, on-premises or in the cloud.
"Amdocs and its Open Network ecosystem partners, Fortinet and Versa Networks, are transforming service providers from the proprietary hardware networks of today to open software-centric networks that leverage cloud and IT technologies," said Angela Logothetis, CTO of Amdocs Open Network. "Our SD-WAN solution reduces the time and risk of launching SD-WAN services, and delivers agility, automation and scale in SD-WAN operations, ensuring faster time-to-market, quick monetization, and differentiated customer experience. Together, Amdocs, Fortinet, and Versa Networks enable service providers to enhance their competitive positioning by transforming the business WAN-edge with software-defined networking, advanced security services and end-to-end orchestration, offering scalability and flexibility through managed SD-WAN and value-added services. The solution embraces Amdocs' microservices architecture and is delivered under best practices such as DevOps and CI/CD for faster and continual enhancements of the services."
"As service providers look to transform their networks to satisfy evolving customer requirements and demand, they've also come to expect their vendors to deliver flexibility and to seamlessly work with best-of-breed solutions," said John Maddison, SVP of products and solutions at Fortinet. "The Fortinet Security Fabric's open ecosystem and ease of integration with complementary technologies and services helps meet the most demanding customer requirements while providing better security and lower total cost of ownership. We're pleased to work closely with Amdocs as a Fabric-Ready Partner to offer our joint customers the option to leverage Fortinet's broad portfolio of advanced security and networking solutions, including Fortinet SD-WAN."
"Refreshing the legacy WAN router estate at scale requires a seamless, automated platform for accelerating multiple deployments of a managed SD-WAN service, while lowering the total cost of ownership, simplifying implementation and enabling enterprise WAN-edge transformation," said Atchison Frazer, Chief Marketing Officer for Versa Networks. "Our partnership with Amdocs delivers these benefits and more by enabling our service provider partners to provision on the fly, from one console, the full stack of Versa VNF services spanning cloud connectivity to network security to SD-WAN."
Please visit Amdocs stand #A10+A13, at SDN-NFV World Congress 2018, The Hague, Netherlands, from October 8-12.
Supporting Resources
Find out more about

Amdocs NFV

Keep up with Amdocs news by visiting the company's

website

Subscribe to Amdocs'

RSS Feed and follow us on Twitter, Facebook, LinkedIn and YouTube
About Amdocs
Amdocs is a leading software and services provider to communications and media companies of all sizes, accelerating the industry's dynamic and continuous digital transformation. With a rich set of innovative solutions, long-term business relationships with 350 communications and media providers, and technology and distribution ties to 600 content creators, Amdocs delivers business improvements to drive growth. Amdocs and its 25,000 employees serve customers in over 85 countries. Listed on the NASDAQ Global Select Market, Amdocs had revenue of $3.9 billion in fiscal 2017. For more information, visit Amdocs at www.amdocs.com.
About Fortinet
Fortinet (NASDAQ: FTNT) secures the largest enterprise, service provider, and government organizations around the world. Fortinet empowers its customers with intelligent, seamless protection across the expanding attack surface and the power to take on ever-increasing performance requirements of the borderless network – today and into the future. Only the Fortinet Security Fabric architecture can deliver security without compromise to address the most critical security challenges, whether in networked, application, cloud or mobile environments. Fortinet ranks #1 in the most security appliances shipped worldwide and more than 360,000 customers trust Fortinet to protect their businesses. Learn more at http://www.fortinet.com, the Fortinet Blog, or FortiGuard Labs.
About Versa Networks
Versa Networks is the innovator of Secure Cloud IP architecture, a next-generation software platform that delivers integrated cloud, networking and security services. Versa's solution, with an unrivaled depth of features and capabilities, enables enterprises to transition off of legacy WANs to achieve business agility, branch modernization and TCO advantages. The company has transacted over 150,000 software licenses through service providers, partners and enterprises globally. Versa Networks is privately held and funded by Sequoia Capital, Mayfield, Artis Ventures and Verizon Ventures. For more information, visit https://www.versa-networks.com or follow Versa Networks on Twitter @versanetworks.