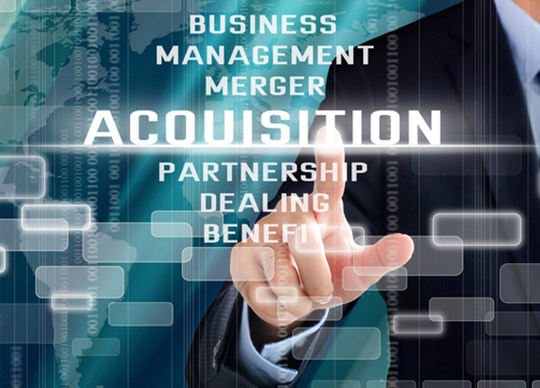 A total of 9,527 deals (mergers & acquisitions (M&A), private equity, and venture financing deals) were announced in the Asia-Pacific (APAC) region during January to August 2023, which was a decline of 21.5% over the 12,142 deals announced during the same period in 2022, according to GlobalData.
An analysis of Financial Deals Database reveals that all the deal types under coverage witnessed year-on-year (YoY) decline in deal volume. The number of M&A deals declined by 13.1% while the volume of private equity and venture financing deals fell by 15.5% and 28.8% YoY, respectively.
Aurojyoti Bose, Lead Analyst at GlobalData, comments: "Akin to the global trend, the deal-making sentiment in the APAC region remained subdued amid the escalating geopolitical tensions, economic uncertainties and recession fears. In fact, most of the key APAC markets suffered significant setback in deal activity during January-August 2023."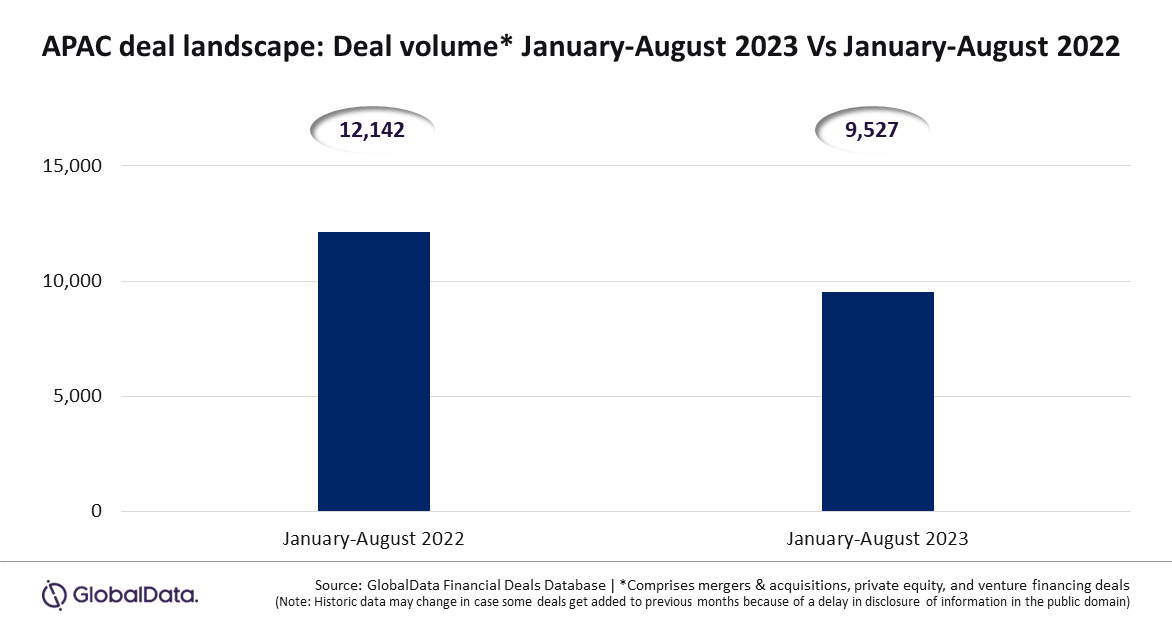 China and India, which are the top two markets in the APAC region in terms of deal volume, registered YoY double-digit decline by 16.1% and 30.2%, respectively.
Similarly, Japan, Australia, South Korea, Singapore, Indonesia, Hong Kong and New Zealand also witnessed YoY decline of 16.4%, 21%, 33%, 21.7%, 40.4%, 14.6% and 30%, respectively.
Bose concludes: "In a challenging global landscape marked by geopolitical tensions and economic uncertainties, the Asia-Pacific region has faced its own share of headwinds in deal-making. The decline in deal volume underscores the need for resilience, adaptability, and strategic navigation as businesses and investors continue to navigate these turbulent waters."