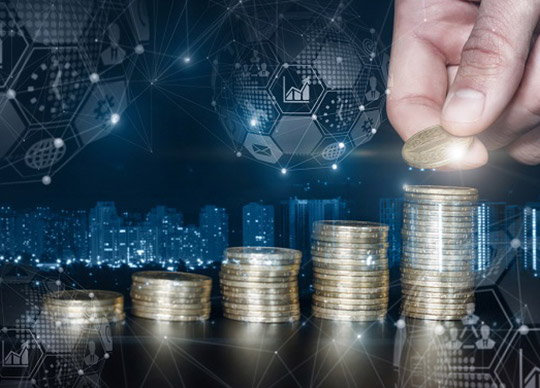 The year 2022 was a mixed one for the Asia-Pacific (APAC) technology industry with 55% (11) of the top 20 technology* companies witnessing year-on-year (YoY) cumulative revenue growth, while others facing challenges.
This resulted in a modest 0.2% increase in aggregate revenue, reaching an impressive total of $1.2 trillion, reveals GlobalData.
Ragupathy Jayaraman, Business Fundamentals Analyst at GlobalData, comments: "Out of the top 20 tech companies in APAC, eight companies are from Taiwan, followed by Japan (4), China (3), South Korea (2), Singapore (1), Hong Kong (1), and India (1).
"Among the top 20, Taiwan Semiconductor Manufacturing Co Ltd (TSMC), Tata Consultancy Services (TCS), Sony, Flex Ltd and ASE Technology, reported double-digit growth."
Semiconductor major TSMC was the leading company in terms YoY revenue growth with 33.7% increase in fiscal 2022, driven by increased shipments in its high-performance computing and smartphone businesses. TCS witnessed a 17.6% YoY growth in revenue in 2022 thanks to the improved performance across all business segments. Its operating income and net income grew by 11.9% and 10%, respectively, during the year. Singapore-based Flex Ltd reported 16.5% YoY increase in revenue, due to growth in its lifestyle business and communications, enterprise, and cloud businesses.
BOE Technology, Compal Electronics, Xiaomi and Lenovo were the only companies in the top 20 with more than 10% YoY revenue decline in 2022. Smartphone major Xiaomi witnessed a 18.2% decline in revenue. Xiaomi's sales declined due a reduction in global shipments.
Jayaraman concludes: "The APAC technology industry's ability to achieve a modest 0.2% increase in aggregate revenue serves as a testament to its resilience. This highlights the industry's promising trajectory and paves the way for a prosperous future driven by innovation and technological advancements."
*Technology companies include software and hardware developers, IT service providers (including internet-based service providers), and manufacturers of electronics, including semiconductors, mobile devices, etc. Companies generating majority of business from these product/services offerings have been considered under the scope.