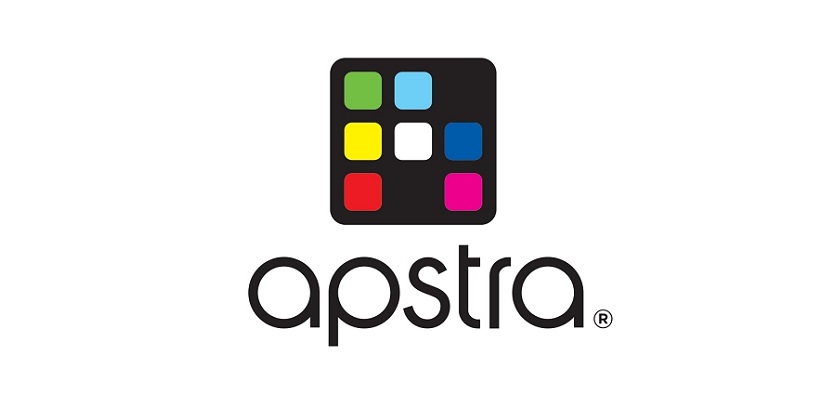 Apstra® Inc., has introduced advancements to theApstra Operating System (AOS) including the industry's first solution to deliver Root Cause Identification for Intent-Based Networking,
support for live in-network blueprint implementation updates, integration with VMware vSphere and vCenter, and the expansion of the Apstra open and vendor-agnostic overlay to include enterprise-class SONiC support and Junos OS support.
"Everi is a diverse collection of brilliant and talented individuals committed to giving patrons and operators alike a premium experience on the casino floor," said Chris Slayden, VP Enterprise Network Architect at Everi Holdings Inc. "Everi has deployed Apstra Intent-Based Data Center Automation to increase the reliability of our services, simplify our implementations, and automate our operations to continue to ensure that we deliver on our customer commitment to quality, innovation, and service."
Apstra Intent-Based Data Center Automation enables businesses to build an Intent-Based Data Center that increases application reliability and availability, automates and simplifies deployments and operations, and reduces costs (OpEx and CapEx). Apstra is able to do this through three key technologies.
• Intent-Based Networking delivers real-time automation of formal design, validation, and policy translation, and self-documentation
• Graph datastore delivers a single source of truth, continuous closed-looped automation, and analytics
• Open and vendor-agnostic overlay
Enterprises deploying Apstra Intent-Based Data Center Automation are able to take advantage of a single point of support by contacting Apstra directly in the event of any underlying data center network issues. Apstra also eliminates the need to earn new vendor certifications to be able to deploy alternative network devices and operating systems. Apstra automates the design, build, deployment, operations and troubleshooting of data centers.
"Technologent works closely with our clients to architect, integrate and maintain secure, high-performance IT infrastructure," said Chris Schaus, Network Practice Director, Western Region at Technologent. "As a leader in data center consolidation, digital transformation, IT automation, virtualization and cloud computing technologies, Apstra Intent-Based Data Center Automation is an important part of our ability to enable us to be the single point of contact for a full technology lifecycle portfolio including assessment, design, integration and support across multiple IT practice areas."
"92 percent of enterprises we have surveyed plan to expand the use of network automation with 70 percent of them identifying it as a high priority," said Shamus McGillicuddy, Research Director at EMA. "The addition of Root Cause Identification as part of Apstra Intent-Based Networking, live in-network blueprint updates, and new integration with VMware really demonstrates key strategic expansions and leadership of the platform in Intent-Based Data Center Automation."
AOS is a turnkey application for data center networks that enables network engineers to quickly and reliably design-build-operate a spine-leaf network. It applies to any size network, and scales to the largest data centers. AOS enables enterprise, cloud service provider, and telco organizations to reduce cost, manage the health of the network, accelerate time to delivery of applications and services — without the headaches that exist today deploying and operating business-critical data center network infrastructure.
"Business transformation is driving the mandate for data center infrastructure transformation which also means cloudifying operations, increasing reliability, and cutting costs," said Michael Wood, CMO and Vice President of Product at Apstra. "Apstra Intent-Based Data Center Automation 2.3 is enabling Enterprises to extend Intent-Based Networking beyond automated design, build, deployment, and operations by proactively identifying the root causes which generate many of the anomalies, symptoms, events, and problems in the data center. Apstra is giving Enterprise IT superhero powers, fewer late nights at the office, and more time to spend with family."
New and enhanced features in AOS 2.3 include:
Advanced Fabric Operations:
• Device Maintenance Mode – Additional support for traffic draining and undraining allowing operators to perform hitless upgrades remove an active switch without impacting existing flows any time of day with no need for disabling for manual changes. Mitigating downtime for system operation, visibility and reliability.
• Fabric Expansion – Fabrics can be expanded seamlessly without interruption, enabling on-the-fly capacity additions leveraging live blueprint updates. As racks or devices are added, they are immediately monitored according to all existing rules and system checks already in place.
• Device OS Management and Validation – Apstra takes responsibility for qualification, support, and management of vendor device OS images and devices through the unified AOS portal. AOS stages new device OS images on each device, manages the graceful upgrade and reboot process while also ensuring necessary system packages are installed. AOS continuously monitors the device OS levels on all devices to ensure that older operating systems are not accidentally deployed.
New Root Cause Identification:
• Apstra identifies root causes responsible for issues, symptoms, anomalies, failures and events by studying and correlating system telemetry in real time. AOS understands the intent of the architect or operator and will pinpoint and isolate problems without a massive influx of false positive alerts. Root Cause Identification continuously studies to find root causes for anomalies such as gray failures, performance degradation, and any new outages.
Intent-Based Analytics Enhancements:
• Network operators can now pause, import and export existing IBA probes through the user interface. Apstra has developed nearly 50 probes which are all publicly available on GitHub and can easily be implemented to live systems in minutes. Probes can be customized for each environment and tailored to the business SLA (service level agreement) requirements.
New Enterprise Features:
• VMware vSphere Integration – AOS eliminates integration problems by incorporating vSphere's view of the network with the actual physical and overlay network configuration. As an example, missing or misaligned VLANs will trigger anomalies in AOS that inform the operator that there is an inconsistency between the network policies. AOS can then be used to rectify any issues that exist in the physical network.
• Open and Vendor-Agnostic Overlay – Apstra extends support for multiple vendor platforms with the addition of SONiC and Junos OS.
Security Compliance Requirements:
Network Operating System (NOS) upgrades and compliance checks to meet network security compliance.
Apstra will be exhibiting at AWS re:Invent 2018, November 26 through November 30 in Las Vegas, NV. Apstra will be demonstrating AOS 2.3 capabilities and previewing an AWS integration which gives users the ability to view public and private cloud workloads, configurations, policies, and connectivity in one place to deliver a seamless experience. Apstra's ability to automate AWS implementations is similar to the benefits Enterprises realize today with Apstra in the private data center.
Apstra will also show Apstra Intent-Based Data Center Automation integration with Amazon Alexa demonstrating the power of Level 2 Intent-Based Networking and implementation of declarative statements from intent to deployment.
Visit booth #2803 for a unique experience and to configure your network by just telling Alexa what you want.
Product Availability and Pricing
AOS 2.3 will be generally available in December 2018 at no additional cost for existing or new AOS customers.