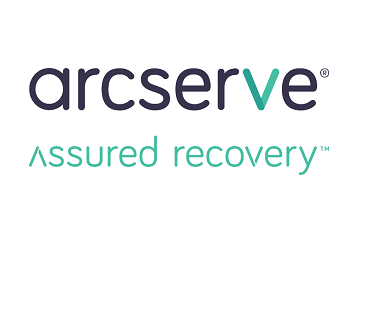 First Launch in APAC, ANZ Customers Can Expect "Set and Forget" Backup and Recovery

Arcserve has announced that the industry's first complete data protection appliance is available in Australia and New Zealand. The Arcserve Unified Data Protection (UDP) 7000 Appliance <https://www.arcserve.com/ap/lpg/forms/na/arcserve-unified-data-protection-appliance-452799.aspx> is the most cost-effective and radically simple appliance solution that protects up to 90 TBs of source data. Powered by the advanced recovery capabilities of Arcserve Unified Data Protection, the Appliance simplifies disaster recovery activities for organisations that want a "set and forget" backup and recovery solution.
"Customers are looking for new answers to old problems: with goals of comprehensive protection across their diverse infrastructure, a hybrid approach that includes deduplicated disk, long-term tape and agility within the cloud – all within an easy to deploy/easy to manage platform. Arcserve's resurgence in the backup market in 2015 with its new UDP software, its renewed focus after spinning out of CA and new offerings like this appliance product should have customers excited about a prodigal giant in data protection returning to its innovation roots." Jason Buffington, senior data protection analyst, ESG.
"We are excited to bring this innovative solution to ANZ, first in the APAC region," said Christophe Bertrand, vice president of product marketing, Arcserve. "Arcserve UDP Appliance is a backup and recovery revolution, not an evolution. It has a unique and broad set of features such as cloud-native capabilities, global source-side deduplication, multi-site replication, tape support and automated data recovery. As a result, our customers and partners get a combination of ease of deployment and usability, operational agility and efficiency at a price point that is unmatched in the industry."  
Arcserve UDP Appliance: All-In-One and Radically Simple
The Arcserve UDP 7000 Appliance series offers a single data protection solution with next generation unified architecture for both virtual and physical environments. It can fit into a traditional software / server UDP deployment with the same feature set, and is managed from the same console. UDP appliances are also entirely interoperable and include key features such as:  
Ten models with six capacities to protect from 1 to 90TBs of source data
 Global deduplication, encryption, compression and WAN-optimised replication
 UDP wizard simplifies setup so you can be up and running in less than 15 minutes
 All the features and capabilities of Arcserve UDP Advanced Edition in a simple yet extremely powerful all-in-one appliance
 Leverages a combination of SATA, SAS and SSD drives for optimised performance
Multiple offsite protection options including automatic replication to UDP appliance(s) residing in public or private clouds, secondary office sites, or backing up directly to tape
 Host-based, agentless backup for VMware vSphere and Microsoft Hyper-V
 Assured Recovery options include local, remote or cloud virtual standby for near instantaneous recovery, bare metal recovery, granular application recovery or simple file recovery
The Arcserve Appliance utilises global source-side deduplication to minimise network traffic while synchronising recovery points with remote or cloud-based Arcserve Appliances or Arcserve UDP Recovery Point Servers. This enables a hyper efficient disaster recovery solution straight out of the box. Environments where UDP data stores are hosted include: Amazon EC2, Microsoft Azure, IBM Softlayer, VMWare vCloud Air, Telstra CSX, Cisco Cloud Services, Cloud Central, vCloud Director, plus many other hybrid private/public cloud environments in ANZ.
"The Arcserve UDP 7000 Appliance is a game changer for disaster recovery in the ANZ market. Never before has it been so easy to deploy, configure and maintain a complete disaster recovery solution. The Arcserve UDP Appliance presents a robust 'backup and disaster recovery in a box' solution for the protection of Windows, Linux, virtual and physical servers. It can be interconnected with offsite or cloud-based replicas to give most capable and best value disaster recovery solution on the market today. The global deduplication capability is incredible – with data reduction typically reported by admins between 80-90 percent. Customers can now easily extend disaster recovery to the cloud without the fear of massive data transfers, lengthy re-synchronisations or paying for excessive storage." Nicholas Gee, technical director, Cloud Ready Solutions.
Availability
The Arcserve UDP 7000 Appliance is available for purchase now. It's exclusively distributed by Cloud Ready Solutions <mailto:sales@cloudreadysolutions.com.au> in ANZ.
Follow Arcserve
About Arcserve Arcserve is a leading provider of data protection and recovery software that provides organisations with the assurance that they can recover their data and applications when needed. Founded in 1990, Arcserve provides a comprehensive solution for virtual and physical environments, on premise or in the cloud, backed by unsurpassed support and expertise. The new unified architecture, Arcserve Unified Data Protection (UDP), drives a full range of highly efficient and integrated data protection capabilities through a simple, web-based user console. Arcserve has an active customer base of 45,000 end users in more than 150 countries.  The company partners with over 7,500 distributors, resellers and service providers around the world. Arcserve is headquartered in Minneapolis, Minnesota with offices around the world. Visit www.arcserve.com <http://www.arcserve.com> .