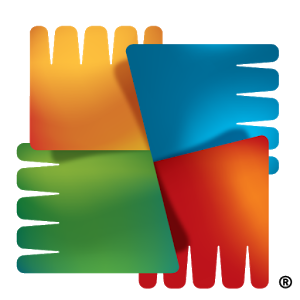 Latest AVG Android App Performance & Trends Report finds surge in dating apps usage and outlines Top 10 resource-draining apps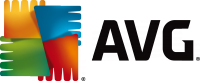 Despite its high-profile data breach and very public fallout this summer, the controversial dating app Ashley Madison is bouncing back to pre-hack user numbers, according to the findings of the latest Android App Performance & Trends Report. Compiled on a quarterly basis since Q3 2014, by AVG Technologies.
Perhaps in anticipation of a 'singleton' Christmas, dating and cheating apps in general saw an uptick in usage over the third quarter, with Ashley Madison competitor platforms MiuMeet and AnastasiaDate both joining the app in seeing a rise in numbers from the previous quarter.
Also examining the apps most likely to negatively impact device performance, the report saw popular retail apps, Amazon Shopping and Walmart, emerge as two of the top battery-draining apps – suggesting that the holiday season could well be as tough on devices as it is on wallets.
The following 20 apps (aggregated across US, UK and Australia results)  – differentiated by those run at start up, or run by the user – consumed the most overall battery drain, storage usage and mobile data combined.
Run at Start Up
Facebook
Google Play Services
BBM
Instagram
Facebook Messenger
ChatON Voice & Video Chat
Facebook Pages Manager
The Weather Channel
KakaoTalk
WhatsApp Messenger
Run by User
Snapchat
Amazon Shopping UK
Spotify Music
LINE: Free Calls & Messagse
Clean Master (Booster & AppLock
Samsung WatchON (Video)
Netflix
BBC News
Amazon Shopping (Global)
Microsoft Outlook
In Australia, the apps are different:
Australia Run at Start Up
Android Firmware Updater
Security Policy Update
Google Play Services
Facebook
Messenger
WhatsApp Messenger
Instagram
AntiVirus FREE
Skype
CommBank
Australia Run by User
Google Text-to-Speech
Google+
Google Play Music
Flipboard
TripAdvisor
Google Play Newsstand
Chrome
Google Docs
Google Play Books
AntiVirus Free
"Over the last year, we have been focused on helping our users understand which apps have the biggest impact on their smartphone performance. Based on the findings from all four quarterly App Reports to date and the engagement they have driven with consumers, we have developed a tool called AVG App Manager," said Tony Anscombe, Senior Security Evangelist at AVG Technologies.
"With AVG App Manager, Android users are able to see which apps are affecting their individual smartphone's performance and then use this information to make better-informed choices about how to best manage their smartphone resources," Anscombe concluded.
Available through AVG Cleaner for Android, the AVG App Manager observes the phone's performance and gives an overview of app usage, including how each app is affecting storage, battery and mobile traffic.
The full report can be downloaded from: http://now.avg.com/avg-android-app-performance-report-q3-2015
About AVG Technologies
AVG is the online security company providing leading software and services to secure devices, data and people. AVG's award-winning technology is delivered to over 200 million monthly active users worldwide. AVG's Consumer portfolio includes internet security, performance optimization, location services, data controls and insights, personal privacy and identity protection for mobile devices and desktops. The AVG Business portfolio – delivered by managed service providers, VARs and resellers – offers IT administration, control and reporting, integrated security and mobile device management that simplifies protection for businesses.