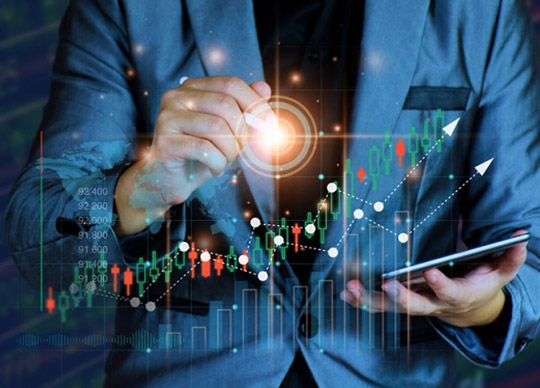 JDoodle, an Australian startup that bootstrapped its way to 800,000 monthly users around the world, has announced a $3.2 million funding round led by Main Sequence.
"As a former software developer, I've seen first hand the problems and inefficiencies facing my peers when it comes to learning about code or building the latest products. Devs, computer science students, teachers and recruiters are all handcuffed by a tangle of expensive tools that currently make learning about and building software inefficient," said JDoodle founder Gokul Chandrasekaran.
"Even in this AI era, software developers spend at least one month of their time just setting up and managing their software development environments — wasting around 20% of any organisation's software funding. What the industry needs is a platform that unifies learners, teachers, practitioners, recruiters and organisations. And that's what JDoodle does; it brings everyone together and turbocharges the whole industry."
Outlier, a US-based company that offers high-quality, accredited college courses online, is among one of JDoodle's education customers helping to train the next generation of computer science specialists.
Michael T Astolfi, VP of product at Outlier said: "JDoodle has been instrumental in helping us deliver a more robust and intuitive learning experience for first-time coders on our platform. The JDoodle team accommodated our custom requests on a tight timeline, demonstrating a dedication to client success and an impressive ability to navigate complex technical challenges."
JDoodle was founded as a $20 side project by Gokul Chandrasekaran, a former software developer himself, who spent seven years working on the platform during evenings and weekends. The company was able to reach 500,000 users through just word of mouth before Chandrasekaran quit his job to focus on his business full-time. Today, JDoodle dominates the Java CloudIDE market and is rapidly expanding into other programming languages.
Mike Nicholls, partner at Main Sequence, said: "There are two interesting trends happening in software development right now. The first is it's growing rapidly — the global software industry is predicted to double in size between now and 2030, with the number of developers around the world increasing from 27 million to 45 million.
"The second trend is that AI-powered tools are increasing in use. Recent surveys show that 95% of developers are now using AI-powered development tools. With these two trends occurring simultaneously, developers and businesses clearly need to turbocharge their software development capabilities or they will be out-competed quickly. JDoodle has one of the largest developer communities using its platform to learn how to code, and so our objective is to turn them into super developers and turbocharge their productivity from learner to seasoned developer.
"When we heard the JDoodle story, bootstrapping the business to nearly a million users per month, we were amazed. JDoodle has democratised access to the tools that the next generation of developers need to be competitive. The proof is in the platform's user growth. Gokul has spent the last seven years taking user feedback and building the tools they want to use to the point where it has now become one of the most popular coding platforms on the web."