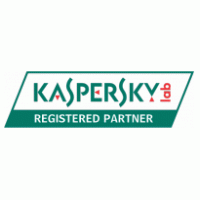 Analysis undertaken by Kaspersky Lab experts examining the latest evolution of spam has revealed that Australia almost doubled its share of global phishing attacks, making it the world's most targeted country for phishing attacks.
The analysis of August figures shows that the number of Anti-Phishing component activations on computers of Australian users doubled, accounting for nearly a quarter of the world's total phishing attacks, at 24.4%.
Australia's latest ranking has pushed Brazil (19.5%) down to second position. The UK (15.2%) and Canada (14.6%) came third and fourth respectively.
August saw phishing activity increase by 62% with 32 million detections globally. Experts have attributed this considerable growth in phishing attacks to the seasonal decline in the demand for advertising spam.
"In August, we recorded a significant increase in the number of phishing attacks. To keep making money cybercriminals have switched to other types of spam, including phishing scams. By faking messages from well-known services, social networks or financial organisations, phishers are able to significantly improve the chances of their spam being successful," Tatyana Shcherbakova, Anti-spam Analyst at Kaspersky Lab, said.
Yahoo! was attacked often enough to displace Windows Live as one of the top three organisations attacked by phishers, ranking behind Facebook and Google; with the latter maintaining its top position among organisations attacked by phishers.
Overall, the US ranked first among source countries of spam distributed around the world, while the UK now leads the ranking based on the number of users targeted by spammers sending malicious attachments.
Cybercriminals who distributed malicious attachments in spam messages again used fake Facebook notifications as a lure for users. The spam messages indicated to users that the social networking site had been hacked, with the faux 'developers' asking users to install the utility attached in order to avoid problems in future. Instead of the promised utility, the ZIP archive attached to the message contained the Haze Trojan-Downloader, which is used by cybercriminals to download other malware, including code designed to steal personal data from the computer's owner or send infected messages to all the addresses in the contact list.
The top three positions in August's malware ranking were taken by Trojans; the top two of which – Redirector and Fraud – are HTML-pages. Redirector steers users to an infected site, where they are usually invited to download Binbot – a service for automatically trading in popular binary options. As for Fraud, it is used as a registration form for online banking services and sends stolen financial information to phishers. The third position is taken by the Upatre Trojan-Downloader. Malware in this family usually downloads a Trojan-Banker designed to attack financial institutions.
Kaspersky Lab has cautioned users to be more vigilant against these types of attacks.
"To avoid becoming a victim, remember these simple rules: check the sender address and be particularly careful with messages containing attachments. It's better to contact the company directly than trust an email and lose your personal data," Shcherbakova said.
The full text of the report is available on Kaspersky Lab's Securelist website.