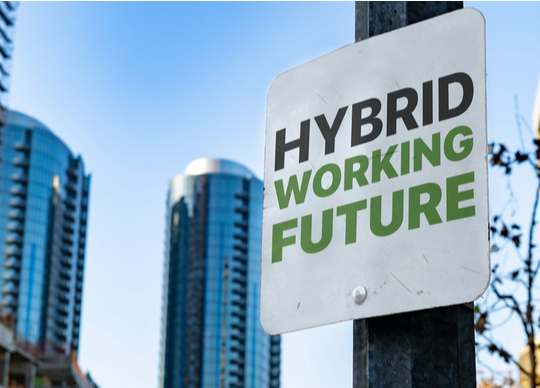 Poly has released new research which highlights the key benefits and pain points of remote and hybrid working for businesses. The research showed that despite 72% of organisations seeing an increase in productivity as a result of hybrid working, 74% believe that the increase in home working due to the pandemic has made fostering work culture harder than ever.
Poly's report, Recruit, Retain and Grow, examines how prepared organisations are for the future of work – looking at everything from recruitment and retention to hybrid strategy, workforce and wellness, through the lens of 2,528 global business decision makers, including 104 decision makers from Australia.
Key findings from Poly's new research include:
Recruitment and retention are at risk: Over half (56%) of all organisations (53% from Australia) believe that if they don't address their hybrid work processes and plans, they'll start to lose staff and will be unable to attract new talent. This was particularly pronounced in the APAC region (60%), compared to 55% in EMEA and 53% in the Americas. Globally, organisations have already felt the effects of this, with 58% seeing a greater turnover in staff since the start of the pandemic. Exiting employees disclosed that the top reasons for leaving are tied to their employer's approach to hybrid work:
 Employees discovered better suited jobs (19%)
Employees did not get the desired flexibility of hybrid working (16%)
Employees were unhappy about the way employers handled COVID (9%)
Amongst Australian respondents, the key reasons employees left their roles were:
They didn't have enough work/life balance (18%)
They wanted more flexibility around anytime/hybrid/remote working (17%)
Strategy and equality are misaligned: Less than half (48%) of all organisations (43% in Australia) are fully prepared for agile working, while 37% (38% in Australia) are only prepared in the short-term. A further 52% (49% in Australia) think that hybrid work is a blip. Meanwhile, 24% each of the Americas and APAC employers (20% of Australian employers), and 17% of EMEA employers are demanding that their employees return to the office full-time. Other prominent perspectives of employers are:
Employees should be given right to request flexible working from day one (80%) (74% for Australia)
Employees are being given rules on the number of days they are required to be in the office (84%) (81% for Australia)
38% of organisations (34% in Australia) think it's fair to cut the wages of employees that opt to work remotely full-time or take a hybrid work approach, with a further 22% (15% in Australia) stating it's fair to cut wages of remote workers, but not hybrid workers
 Employees are in offices sporadically, so downsizing spaces is the next step (22%) (25% in Australia)
Culture and workforce wellness shortfall is causing productivity lags: 72% of surveyed companies saw an increase in productivity as a result of the shift to hybrid work, with a global average increase of 27%. However, 62%, 61% and 56% of organisations in APAC, EMEA and Americas believe that if employees aren't in the office, they won't build the relationships they need to progress their career (however, this figure was far lower amongst Australian organisations at only 21%). Other key concerns included:
 Employers worry there is an unhealthy culture of overworking (49%) (51% in Australia)
Employers aren't taking steps to prevent people feeling like they need to be always-on (49%) (51% in Australia)
Employers are concerned that remote working has made fostering and retaining work culture harder than ever (74%)
Equality, Experience and Evolution to Recruit, Retain and Grow
Poly's research showed that with so many people now working from home, 65% of organisations (62% in Australia) believe the office is no longer the face of the company, but the technology and experience is. Expanding the quotient of spaces available rather than the definition as to whether the space is virtual, offsite, remote or hybrid, will help employers develop a robust hybrid work strategy.
Equalise virtual experiences through meeting equality
Forward-looking companies are investing in software and devices equally with cloud applications and collaboration software at 92% each, and headsets, cameras, and speakerphones at 89%, 86% and 83%, respectively (85%, 86%, and 84%, respectively, for Australia).
Equalise office experiences through redesign
77% of companies (68% in Australia) are redesigning their office with more open plan areas, collaboration spaces, quiet zones, and areas to socialise.
"Employees are voting with their feet in favour of companies that support workspaces with an effective organisational culture for people, and a robust technology enablement approach. Businesses must put an emphasis on achieving work equality – ensuring that those who wish to work away from the central office are not penalised with an inferior experience; and this includes receiving equal remuneration. More than just technology – people and spaces are also critical for any business strategy. This could be the difference between success and failure." said Bill Zeng, Senior Director, APAC, Poly.