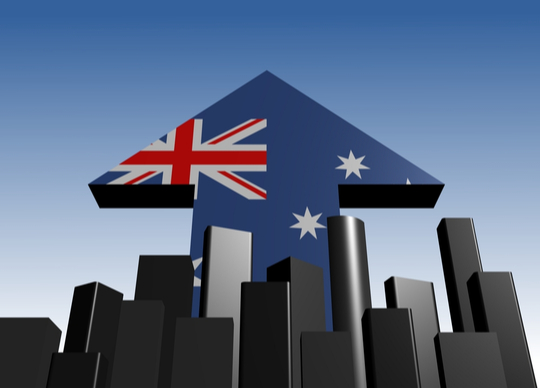 Australia's CEOs continued to face pressure generated by the ongoing COVID-19 pandemic and market conditions such as rising inflation, supply chain disruptions and the impending 'Great Resignation'.
Despite concerns about the risks posed by cybersecurity threats, climate change, the evolving pandemic and its potential impacts, CEOs in Australia have underlying confidence in growth.
Figures from PwC Australia's 25th CEO Survey showed domestic business confidence was high with 88% of CEOs surveyed expecting economic growth in Australia – compared to 76% expecting global economic growth – and 98% confident about their own company's prospects for revenue growth over 2022.
While COVID-19's health and economic challenges remain uncertain, CEOs of Australia's biggest companies highlighted three additional threats that could damage their businesses' reputations and impact sales – cybersecurity is still the leading risk to business growth, with CEOs in Australia significantly more concerned than their global peers, followed by ongoing COVID-19 issues and climate change, while skills shortages are also causing concern. The findings also suggested that CEOs and Boards have scope to further build trust and create measurable value by including environmental, social and governance (ESG) metrics into their long-term corporate strategies and CEO remuneration plans.
PwC Australia's CEO Tom Seymour said, "PwC Australia's annual CEO Survey is a unique barometer of business sentiment. For 25 years now, we have asked CEOs in Australia across every sector about their perspectives on the market, risks to growth, and the important problems they are trying to solve. When we first asked CEOs about risks to growth in 1997, those who answered highlighted their concerns about the internet. Now, CEOs have told us that cybersecurity is the No.1 risk to growth, they are increasingly concerned about climate risk, and attracting and retaining skilled workers keeps them up at night.
"Understandably, Australia's CEOs are uneasy about potential threats to short-term performance that could result from disruptions over the next 12 months. While about a third of CEOs said they're worried about the impact of climate change to their company's growth in the next 12 months, at the other end of the scale, another third are less concerned or not concerned at all. These are long-term issues that will define the kind of world we live in and shape the future. As leaders, we need to find new ways to solve these important problems in order to build trust and deliver sustained outcomes – not only for our companies but for our broader communities and generations to come."
In relation to growth markets, the percentage of CEOs surveyed who see opportunities to grow revenue in the New Zealand market has doubled since the prior year. Additionally, Australia is becoming more important to the Asia-Pacific region as a trade partner. While the US and China remain the top two regions (44% and 36%) according to CEOs in the Asia-Pacific, Australia has leapt from 8th place last year to 3rd, increasing from 10% to 18%. For CEOs in China, 24% of respondents saw Australia as a key growth market, just behind the United States with 29%.
PwC Australia's Chief Economist Jeremy Thorpe said, "The year ahead is set to be one of continued disruption. Current issues with supply chains didn't happen at the start of the pandemic. What we're seeing now as a result of a resurgence in the pandemic are broader supply chain issues. Although delays to supply chains will have the most impact in the first quarter of 2022, these could continue all year as some industries will take longer to recover. In particular, Australia's freight costs from China are 2.5 times higher than before the pandemic due to an imbalance of trade. This pressure will ease as consumers shift away from buying things for their homes to services, for example, dining out.
"What I hope for in 2022 is a pivot away from Government spending, investment into new houses and the massive consumer spending that got us through earlier COVID-19 impacts, towards a pick-up in business investment. During the pandemic, businesses did what they needed to do and pivoted to digital but going forward, investment has been held back. What we need to see now is investment by business to ramp up. The positive economic outlook from CEOs is a good sign that despite the possibility of ongoing pandemic impacts, business leaders are looking ahead and seeing the opportunity to invest and grow."
For the third year in a row, cybersecurity ranked as Australia's top risk to business growth and outranked COVID-19. While the pandemic and related health risks were high on CEOs' minds, they were still 16 percentage points more 'very' and 'extremely' concerned about cyber risks. Cybersecurity risk was also a key point of difference between Australia's CEOs and global leaders, with local CEOs extremely or very concerned (71%) about cybersecurity than their global peers (50%). They are also more concerned that cyber risks could affect their ability to sell products and services (67% compared to 60% of their global peers).
Findings from the latest PwC Digital Trust Insights Survey indicated that Australia's CEOs are more concerned about vulnerabilities within their supply chains and business partners compared to the previous year – 60% of Australian executives believe third and fourth-party threats will affect their industry in the next 12 months, and 54% said this would have a 'significantly negative' or 'negative' impact on their organisation. Protecting businesses and their supply chains requires expertise, with CEOs increasingly recognising a shortage of talent as an important factor in shaping their cybersecurity strategies.
CEOs in Australia who participated in the survey were concerned that cyber-attacks would inhibit their ability to sell products or services. They were also worried that this risk would hold back innovation and growth – 52% of CEOs were concerned cybersecurity risks would impact their ability to innovate through technology and processes or affect their ability to develop new products and services. While cybersecurity has traditionally been seen as a cost to business, focusing on cyber resilience should be regarded as an investment. This investment is an opportunity to build greater trust with customers and therefore supporting top-line business growth.
About three quarters of survey respondents in Australia said their company has either committed to emission reduction targets or are working towards them – leaving behind a quarter who haven't yet started. Even for those who have committed to climate related targets, not all are far-reaching and comprehensive and there is variation between what has been committed and what will be required to achieve global objectives of abating climate change. Australia's CEOs who already have committed to targets or are working on setting net zero commitments said they are motivated by meeting customer and employee demands rather than suggesting they are being forced into it through competitive pressure or government regulation.
Globally, it was found that the more significant the net-zero commitment of a company, the more likely that emissions targets are part of the corporate strategy and tied to CEO compensation. Of companies where CEOs said they have science-aligned net-zero commitments, 70% include emissions targets in the corporate strategy (compared to 44% of companies whose commitments are not science-aligned and 9% of those with no net-zero or carbon-neutral commitment) and one-third of those with, or progressing toward, science-aligned net-zero commitments tie emissions to CEO compensation, compared to just 1% of companies with no net-zero or carbon-neutral commitment.
Australia's large corporations still have a way to go to improve their accountability around climate change and ESG outcomes more broadly. While 35% of Australia's CEOs said greenhouse gas (GHG) emissions targets were part of their company's long-term strategy, only 14% of these CEOs had GHG emissions targets in their personal bonus or remuneration plans. With only 35% of survey respondents in Australia including climate-related targets in their long-term corporate strategy, there is scope for organisations to think differently about climate risk – and see it as an opportunity within the ESG spectrum for long-term value creation and sustained outcomes.
Findings from this year's survey showed Australia's CEOs are focused on near-term skills shortages. Two thirds were concerned about the impact of COVID-19 and health-related risks on attracting and retaining talent – which is more than their global counterparts. Meanwhile 44% said retaining employees who have been upskilled has increased as a challenge, (compared to 26% in the prior year's CEO Survey), and nearly a quarter (24%) said one of the top three upskilling challenges was defining which skills to build. On the other hand, PwC Australia's What Workers Want report showed almost half of Australia's top executives have no plans to re-imagine their employee value proposition.
Australia's CEOs are more optimistic about economic growth than their overseas counterparts, and overall, Australia's CEOs are focused on top-line growth. Many workers are feeling burnt out after a tough couple of years and some employees have only ever worked for their current employer under pandemic circumstances. Any organisation that pushes an aggressive growth agenda with a burnt-out, lower-tenured workforce can expect to see higher staff turnover. To have a handle on talent management and succession planning, map high performers within an organisation and use it to design retention strategies, and invest more heavily in high-performing employees.
You can read the full report here.