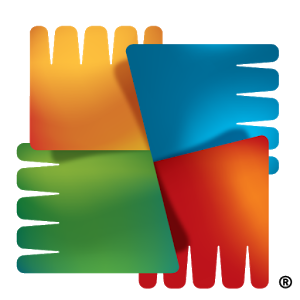 Updated Versions of AVG AntiVirus and Internet Security Software Offer Enterprise Class Security for SMBs and New Value for Channel Partners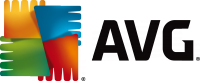 AVG Technologies N.V., the online security company™ for more than 200 million monthly active users, has announced the release of its 2016 Business Edition software suite with new versions of its AVG AntiVirus Business Edition and AVG Internet Security Business Edition products. The 2016 suite, central to the company's expanded security strategy for business, provides enterprise scale security to channel partners and small to medium-sized businesses (SMBs) in the frontline defense against malware and online threats.
Available worldwide, the products include a free remote management console to provide small businesses easy and efficient remote access to all systems on a network. Technical support is also included at no cost.
"Today's release of our core AntiVirus and Internet Security products for business delivers new and advanced cybersecurity protections and we are excited to get these into the hands of our channel and small to medium businesses across the globe," said Joanna Brace, VP of Marketing and Product Marketing, AVG Business. "Online security is our core expertise and it is a fundamental requirement for business growth and success in today's connected world. With the release of these critical security solutions, we are once again demonstrating our online security leadership and commitment to our customers."
Two Australian channel partners were part of a global beta review.
Scott Schrieke, IT Specialist at Ballarat-based Serendipity CyberServices – an AVG Gold Reseller with a decade's experience using the AVG Business products – said: "The 2016 Business Edition is clean and fast to install – which is what I need from my products: no fuss, no dramas. The updated interface is much easier to view settings and problems at a glance, but it still has the same advanced settings as before, so there's familiarity. AVG is an excellent partner with very good service. I'll be doing a full scale rollout of the new product suite to all my SME clients."
Shaun Howlett, from the Support Services Team at Complete InSite Solutions based in Forbes, NSW, said: "I have found the new edition of AVG software to be quite simple and easy to use in the way of the interface and operability of the product. The software has minimal impact on system resources, while still allowing AVG to run efficiently and effectively."
AVG is committed to protecting devices, data and people at work and at home. AVG Business is also hosting security webinars for SMBs.
Features of the new 2016 Business Edition upgrade include:
New Scanning Engine: Scans faster and smarter with cloud-based detection technology
The 2016 scanning engine implements AVG's most advanced algorithms, providing better protection and shorter scanning times.
New Real-Time Outbreak Detection: Uses crowd intelligence technology for better protection
Crowd intelligence technology has been added to AVG's cloud-based outbreak detection to identify even the newest malware variants and outbreaks in software, all in real-time.
New Artificial Intelligence Detection: Uses advanced intelligence to identify threats
Advanced artificial intelligence has been added to proactively identify new threats in real-time before our AVG VirusLab team has catalogued the threats.
Online Shield: Uses the Cloud to guard against today's threats
The 2016 Online Shield delivers today's best cloud-based detection to more quickly identify dangerous downloads.
Data Safe: Protects your company's most valuable data
Data Safe lets businesses create password-protected virtual disks on their system, ensuring they can confidently encrypt and protect folders, files and data securely.
File Shredder: Deletes data securely
File Shredder securely deletes data to help prevent unintended recovery.
The AVG AntiVirus Business Edition and AVG Internet Security Business Edition are available now. Channel partners can work directly with their account managers and also download our comprehensive reseller kits at our Reseller Center: https://secure.avg.com/rc-login. SMBs can purchase from the AVG.com web site: http://www.avg.com/business-security.
The AVG Business Portfolio
The AVG Business portfolio includes AVG Business CloudCare™, a free cloud-based administration platform offering channel partners a simple way to implement and manage services such as antivirus, content filtering, online backup and email security services for their customers, using centralized and highly customizable policies; the 2016 AVG Business Edition, a suite of software solutions that includes AVG AntiVirus Business Edition and AVG Internet Security Business Edition and offers comprehensive security protection for channel partners and SMBs;  AVG Business Managed Workplace, a comprehensive remote monitoring and management (RMM) platform with integrated premium remote control for channel partners and their clients; and AVG Business Secure Sign-On, a next-generation mobile device management service.
Supported by a worldwide network of more than 10,000 partners, AVG's strong IT security heritage complements its proven strength as an RMM provider and partner to help smaller IT companies and MSPs transition and flourish as fully-fledged managed services businesses.
To view our Press Kit, which includes product screenshots, video and other elements of this news, please visit http://now.avg.com/avg-2016-business-edition-press-kit.
About AVG Technologies
AVG is the online security company providing leading software and services to secure devices, data and people. AVG's award-winning technology is delivered to over 200 million monthly active users worldwide. AVG's Consumer portfolio includes internet security, performance optimization, and personal privacy and identity protection for mobile devices and desktops. The AVG Business portfolio – delivered by managed service providers, VARs and resellers – offers IT administration, control and reporting, integrated security, and mobile device management that simplify and protect businesses.