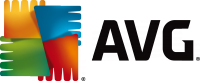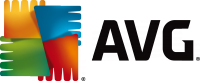 AVG® Technologies, the online security company for 182 million active users, today announced a definitive agreement to acquire privately-held Location Labs, a global leader that uses mobile technology to protect people. Location Labs has been recognized as an Inc. 500/5000 Fastest Growing Private Company for five consecutive years.
The acquisition brings AVG a proven innovative platform of personal security products for mobile devices and deep integration with global industry partners, including all four major mobile operators in the United States. Location Labs' integrated platform for mobile operators, pre-installed service on Android smartphones, and mobile subscription services including family, safety and personal device management, are all expected to complement and expand AVG's existing mobile offerings.
This acquisition significantly broadens AVG's position as the online security company by accelerating its mobile security business. With the acquisition and organic growth, AVG is creating a global business that should generate $60-70 million in mobile bookings in 2015, and anticipates this scaling to around $100 million in mobile bookings in 2016.
"Location Labs has effectively cracked the code for mobile monetization through its highly successful business model with industry partners. This acquisition significantly accelerates AVG's mobile strategy in this area," said Gary Kovacs, Chief Executive Officer, AVG Technologies. "According to industry estimates, the number of mobile-connected devices will exceed the world's population by the end of this year alone. The combined existing mobile user base of both companies gives us the unprecedented opportunity to deliver online security to approximately a quarter of a billion devices as we see more people go mobile to get online."
AVG's established mobile offerings include the popular AVG AntiVirus for Android™ app, the first security app to exceed 100 million downloads on Google Play™. With AVG Zen™, an application for Windows® PCs and Android™ smartphones and tablets that launched earlier this year, AVG is directly addressing the challenges consumers face today in retaining control over their privacy, protection, and performance in a world increasingly dominated by the Internet of Things. Combining the strengths of both product portfolios will create a comprehensive consumer mobile business that will help give customers a safer, simpler and more meaningful connected experience.
"Location Labs has differentiated itself through building a valued partnership model for mobile operators. Adding AVG's proven mobile products to our own services and products will significantly enhance the innovation and support we can provide to our partners and to additional markets worldwide," said Tasso Roumeliotis, Founder and Chief Executive Officer of Location Labs.
Following the close of the acquisition, Location Labs CEO, Tasso Roumeliotis, will continue to lead the Location Labs business.
Transaction Terms and Financials
Under the terms of the agreement, AVG will pay approximately $140 million initially, plus up to an additional approximately $80 million in cash consideration over the next two years based on the achievement of certain performance metrics and milestones.
AVG expects the transaction to be neutral to EPS in 2015.
The transaction is expected to close during the fourth quarter of 2014 and is subject to customary closing conditions, including AVG shareholder approval.
The transaction is subject to AVG shareholder approval at an Extraordinary General Meeting ("EGM") and AVG's Supervisory Board and Board of Management (the "AVG Boards") will convene the EGM today. The EGM will be held on 14 October 2014 at 09:30 a.m. CET, at the offices of Allen & Overy LLP, Apollolaan 15, 1077 AB Amsterdam in the Netherlands. The AVG Boards, taking into account the interests of shareholders and other stakeholders, have approved and recommended the transaction.
In connection with the transaction, AVG has obtained commitments for senior secured credit facilities in the amount of up to $300 million as described in a separate release.