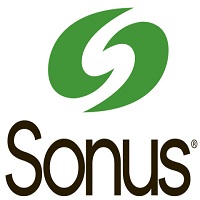 Sonus Networks, has announced a partnership with Plantronics, Nectar and Numonix to ensure full interoperability of each companies' Microsoft Skype for Business supported network devices, offering customers a cutting edge partner ecosystem that enables, supports and enhances Skype for Business Enterprise Voice deployments. Better Together takes the guesswork out of Skype for Business Enterprise Voice deployments by reducing the interoperability risk and providing partners and customers with pre-tested solutions.
Security and Interworking
Sonus delivers the security and interoperability for voice, video, instant messaging and collaboration within Skype for Business environments. Sonus Session Border Controllers (SBCs) can be deployed at the border between an enterprise's internal Skype for Business Enterprise Voice network and the service provider's network, providing an effective demarcation point for media transcoding, network security, robust Session Initiation Protocol (SIP) interworking, intelligent call routing, Active Directory integration and multi-vendor interoperability.  Sonus SBCs — used in on-premise and Office 365 (hybrid) deployments — deliver a seamless flow of real-time communications for Skype for Business deployments.
Endpoints
Plantronics, a global leader in audio communications and pioneer in wearable technology, brings Microsoft Skype for Business certified headsets and speakerphones that offer smart presence capabilities. Contextual Intelligence enables Plantronics audio devices to simplify and ease communications by understanding the user's location to deliver a service that best suits that environment, dramatically simplifying the way businesses communicate during Skype for Business voice and video calls.
Monitoring
Nectar Services Corp., a leader in the development of innovative advanced management and monitoring software for Unified Communications (UC) converged network environments, delivers complete monitoring capabilities within Skype for Business environments.  Nectar's UC Management Platform (UCMP), coupled with its UC Diagnostics module (UCD), support Skype for Business environments with comprehensive network pre-assessment, monitoring, diagnostics and reporting solutions. This combination enables enterprises deploying and service providers managing the Skype for Business platform with the capability to proactively monitor Skype for Business in real-time, allowing them to better meet and exceed end-user expectations.
Recording
Numonix, an innovator in the development of interaction recording and quality management solutions, provides complete recording capabilities during Skype for Business deployments.  Numonix's Microsoft-qualified RECITE software delivers customers with a robust interaction recording solution that centrally and securely records and stores any Skype for Business interaction, regardless of user location.
"By bringing its portfolio of Session Border Controllers to the Better Together program, Sonus provides security and multivendor interworking within Skype for Business Enterprise Voice deployments," said Mykola Konrad, vice president, Cloud & Go-to-Market.  "Better Together forms a premier ecosystem for migration to Skype for Business Enterprise Voice for enterprises and partners by delivering pre-tested solutions that ensure all of their security, interoperability, endpoint, monitoring and recording components work together seamlessly."
"Plantronics audio solutions have gone through extensive internal testing ensuring people sound their best when making voice and video calls through Skype for Business," said Erna Arnesen, vice president, Channel and Alliance Marketing, Plantronics.  "Being a part of this alliance of best-in-class partners will give organizations deploying Skype for Business an audio endpoint they can trust to meet their communications and collaboration needs."
"Nectar is an IT Pro Tools and Depth partner with Microsoft," said Tom Tuttle, vice president, Microsoft Practice, Nectar.  "We provide extensive visibility into multi-vendor UC environments and have the ability to not only correlate critical data across the entire Skype for Business ecosystem, but we are also able to monitor Skype for Business session quality in real-time.  This enables our partners to quickly identify, isolate and remediate issues saving them significant time, resources and operational dollars.  As a partner member within the Better Together ecosystem, this program offers Skype for Business and Lync customers' access to proven solutions and best practices aimed at optimizing the Skype for Business experience for IT Pros."
"We are very excited to be a part of the Better Together alliance," said Michael Levy, president, Numonix.  "Numonix's addition of interaction recording to the Better Together ecosystem enhances the joint offering to meet the critical business drivers for interaction recording, which includes transaction verification, legal compliance and quality management. The alliance is not limited to offering Skype for Business and Lync customers the benefit of commercial incentives, but also the peace of mind knowing that their infrastructure is trusted to proven interoperable solutions."
"Nemertes Research UC total cost of ownership research continuously indicates that those who address telephony performance and configuration management at the start of their deployments achieve lower operating costs and faster ROI than those who wait until deployments have started," said Irwin Lazar, vice president and service director, Nemertes Research.
"Integrated and seamlessly manageable approaches like 'Better Together' for Skype for Business Enterprise Voice make it simpler for customers to gain insight into voice quality performance, resulting in higher overall success."
ADDITIONAL RESOURCES:
Sonus Technical Assistance Centers (TAC) and Professional Services are available 24/7/365 to assist with Skype for Business Enterprise Voice deployments.
For more information on Better Together click here