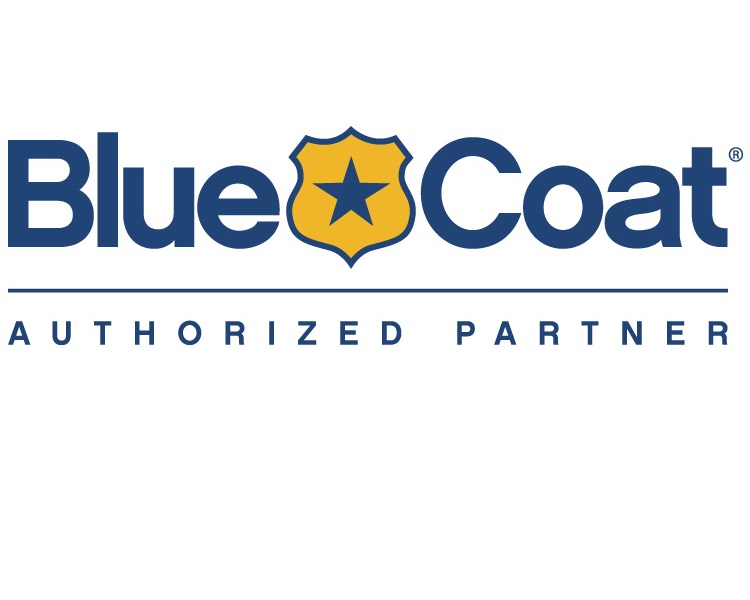 With the addition of Elastica, Blue Coat defines the security stack for the cloud generation: Integrates the Secure Web Gateway with Cloud Application Security Broker (CASB) to provide a secure path to the cloud for its more than 15,000 customers
Blue Coat Systems has announced that it has agreed to acquire Elastica, Inc. for US$280 million.
Enterprises are finding that traditional security approaches simply cannot deliver in the cloud generation. Rapid adoption of cloud applications has created unprecedented security risk for the enterprise. Increasingly, enterprise users transact business through cloud-resident applications instead of applications managed by the CIO. The mixed use of cloud and on premise applications has frustrated the enterprise's ability to comprehensively manage its security posture. With the acquisition of Elastica, Blue Coat solves this problem, offering a global security platform that provides visibility, control and data-level security across cloud, on premise and hybrid cloud environments, making it the only security company to deliver on the requirements of a post-infrastructure world.
Blue Coat has aggressively engaged in defining the future of cloud security by investing over $500 million in organic and inorganic development in recent years.  This work was embarked upon to empower customers as they redefine their network and security models for the cloud generation. By combining Blue Coat's industry leading on- and off-premise threat defense and cloud data protection with Elastica's Cloud Access Security and Analytics, Blue Coat stands alone in providing the industry's first solution to deliver today's cloud generation security requirements.
Elastica's CloudSOC provides unique capabilities such as threat scoring powered by machine learning, user and end-point behaviour modelling, natural language-based cloud DLP, and analysis with remediation in a cloud application SOC.  It further provides complete risk analysis and policy management for sanctioned cloud and "shadow IT" applications to ensure safe cloud usage. Elastica delivers these capabilities via its CASB gateway and API controls for cloud application security management and enforcement. When coupled with the footprint of Blue Coat's 15,000 customers as well as its cloud and on premise web security solutions, this acquisition delivers the industry's most comprehensive solution as users embrace the cloud generation.
"This acquisition gives Blue Coat customers' access to Elastica's CloudSOC, which brings an unprecedented level of elegance and innovation to something that is rapidly becoming a complex challenge for organizations to solve. As we evaluated many CASB players, it was clear that Elastica's technologies represent the future of the CASB space," said Greg Clark, Blue Coat CEO. "Segmented CASB players have survived through their dependency upon existing on premise infrastructure. As the industry's leading web security platform, it is natural for Blue Coat to be the first to deliver an extended spectrum of CASB capabilities while also delivering them with our cloud protection solutions."
Leading IT publication SC Magazine recently commended the Elastica CloudSOC Platform in a product review for its unique take on redefining the security stack for the cloud. Elastica stood out for its ability to provide visibility, threat detection and prevention, data governance and post incident analysis to cloud applications commonly used by enterprises and their employees. Conducted and written by SC Labs Director Dr. Peter Stephenson, the review notes, "This is one of those rare products where we have to ask, what's not to like? This has everything admins need to provision and operate a SOC designed specifically to manage security for cloud apps."
"Our customers cannot tolerate a world where the performance and security of cloud applications are spread across a tangled web of solutions leaving them powerless to manage the threat and deliver the SLA which their users have come to expect," said Mike Fey, Blue Coat president and COO. "Corporations are facing a dissolving perimeter. The traditional infrastructure-centric way of protecting users cannot support the cloud age. We have made it our mission to solve this challenge by delivering an entire solution from the cloud, specifically built for the cloud."
"Given the rapid acceleration of cloud adoption, our holistic data science-powered approach to cloud access security will enhance Blue Coat's globally deployed security platform, empowering its customers to confidently and securely take advantage of the speed and agility that cloud applications offer," said Rehan Jalil, CEO and founder of Elastica. "We are thrilled to join forces to broaden the reach of the Elastica CloudSOC platform through Blue Coat's customers. Blue Coat's commitment to enabling cloud applications and services aligns with our mission of providing visibility and protection of critical data stored in those applications. Together we are delivering the industry's strongest set of enterprise cloud security capabilities."
The Elastica CloudSOC will fortify the already strong cloud capabilities of the Blue Coat Security Platform which addresses evolving network, security and cloud requirements with five solutions that work equally well across on premise and cloud managed environments:
Advanced web and cloud security
Encrypted traffic management
Advanced threat protection
Incident response and network forensics
Network performance optimisation
About Blue Coat Systems
Blue Coat is a leader in enterprise security, providing on-premise, hybrid and cloud-based solutions for protecting web connectivity, combating advanced threats and responding to security breaches. Blue Coat is the global market leader in securing connection to the web and counts nearly 80 percent of the Global Fortune 500 as its customers. Blue Coat was acquired by Bain Capital in March 2015. For additional information, please visit www.bluecoat.com.