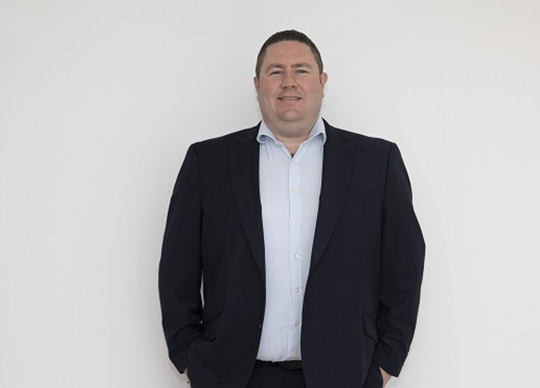 Blue Connections IT has appointed Paul Wilson to the role of chief technology officer (CTO) as part of the business's strategic growth roadmap.
Paul joined Blue Connections IT in 2014 as a solution architect before moving into a management role in the organisation's network and security division. As CTO Paul is responsible for the growth of Blue Connections IT's four key technical divisions and ensuring that the business continues to deliver niche and specialised IT solutions to its growing client base.
Paul Wilson, CTO, Blue Connections IT, said, "These divisions were created to support the niche technology requirements of Blue Connections IT's clients. In today's complex and rapidly changing technology landscape, businesses are no longer looking for typical personal computer, server, firewall, and network solutions. They require niche products and services that suit their particular needs and ways of working. To address these needs, Blue Connections IT has spent the past few years investing in highly specialised skills and expertise to support its clients so that they don't need to divert resources towards technology and training to stay ahead of current trends."
Gordon Brownell, chief executive officer, Blue Connections IT, said, "The market is increasingly moving towards organisations wanting to work with one service provider that can offer end-to-end services. Blue Connections IT's ability to offer holistic solutions encompassing the entire technology value chain with a managed services layer differentiates it in the market.
Blue Connections IT has purposefully built deep in-house expertise so it doesn't need to outsource. Paul's new position is a testament to Blue Connections IT's growth focus and capability expansion to ensure that clients have access to the best technology advice, expertise, and solutions."
Paul Wilson said, "Blue Connections IT has strategically chosen to deliver 100 per cent of its services in-house to ensure the company contributes to employing and upskilling locally and because its clients want local, 24/7 support delivered through highly trained and certified experts that understand their organisation and the local market."
Gordon Brownell said, "One of the key areas of growth that Blue Connections IT is focused on is sustainability, which is an increasingly important business issue. As such, the company has invested heavily in smart technologies and its own green office space. Additionally, it supports its clients through smart technologies, the decommissioning of equipment, and Hardware-as-a-Service to reduce technology waste."
Paul Wilson said, "Looking to the future, Blue Connections IT's agile nature will support the organisation's growth strategy and continue to deliver on client needs through its four specialised divisions and focus on sustainability initiatives."