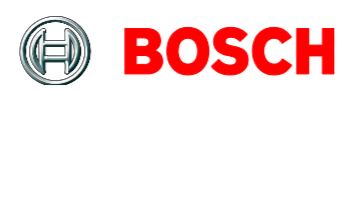 Bosch and Siemens agreed that Robert Bosch GmbH will acquire Siemens' 50 percent stake in the joint venture BSH Bosch und Siemens Hausgeräte GmbH (BSH). The transaction has been approved by the Board of Management and Supervisory Board of Bosch and the Managing Board and Supervisory Board of Siemens. The purchase price will total €3 billion. In addition, Siemens and Bosch will each receive from BSH an additional distribution of €250 million before the transaction is completed.
The transaction, which still requires regulatory approval, will probably be completed in the first half of calendar year 2015. BSH will then become a wholly owned subsidiary of the Bosch Group. Under the terms of the agreement, BSH will also be allowed to produce and market household appliances under the Siemens brand over the long term.
"BSH has been a successful and profitable company for many years. Strategically and technologically, it is a perfect match for the Bosch Group," said Dr. Volkmar Denner, chairman of the board of management of Robert Bosch GmbH. Like the Bosch Group, BSH pursues a long-term, innovation-oriented strategy, is internationally positioned, and committed to good corporate citizenship.
"The sale of our BSH stake is part of our drive to continue focusing very intensively on our core business. In a constantly strong partnership over the last few decades, Bosch and Siemens have made BSH a successful leader in the area of household appliances. By uniting continuity with new perspectives, I'm convinced that Bosch's complete acquisition of BSH will offer BSH's customers, distribution partners and employees a very solid and sustainable structure," said Siemens CFO Ralf P. Thomas. "The negotiations with Bosch were always constructive and based on a spirit of mutual trust," he added.
In 1967, Bosch and Siemens combined their activities in the area of household appliances to create the joint venture BSH. Since then, BSH has become Europe's largest producer of household appliances and a world-leader in its field, with revenue of about €10.5 billion in 2013 and around 50,000 employees worldwide. The BSH product portfolio comprises a wide range of household appliances – including everything from stoves, ovens and extractor hoods to dishwashers, washing machines, clothes dryers and combined refrigerator-freezers to small household devices such as vacuum cleaners, coffee machines, water kettles, clothes irons and hairdryers.
"BSH fits in very well with our guiding strategic principle: Technology for Life," explained Denner. With its products and services, the household appliance producer wants to leverage intelligent technologies, high levels of comfort and user-friendliness in order to make the lives of people around the world easier and more enjoyable, while conserving natural resources with the help of highly efficient devices.
Technologically, there are also opportunities for intensified cooperation between Bosch and BSH in the future-oriented field of the Internet of Things and Services. "Employing Smart Home concepts, the use of household appliances can be made even more energy-efficient in the future, while user-friendliness will further increase," said Uwe Raschke, the member of the Board of Management of Robert Bosch GmbH who is responsible for the Consumer Goods business sector to which BSH currently belongs. As an equally owned joint venture, BSH is not currently consolidated. Instead, its net income is included in profit figures on a pro rata basis.
"With Bosch's acquisition of all the shares of BSH, we'll have a strong owner in the future – an owner with a long-term orientation and one who will support us in our further strategic development," emphasized BSH CEO Dr. Karsten Ottenberg. To achieve its goal of doubling revenue by 2025, BSH will increase investments in research and development as well as in its brands. "After more than 45 years of good partnership with Siemens, Bosch offers – through the acquisition – a long-term perspective for BSH employees," said Raschke.