The winners of the Business Innovation Leaders Forum were announced at the NetEvents Global Media & CxO Summit at the Hayes Mansion, San Jose, California, USA.
Kate Eberle Walker from Presence took out the 'Women Business Leaders' award. Kate, a highly accomplished education industry leader and author won for her exceptional work as the CEO of Presence, a leading provider of teletherapy solutions for children with diverse needs.
Kate has over 20 years of experience in driving growth at high-profile education companies and has built value through strategic acquisitions, technical innovation, and cultural transformation. Her majority female remote workforce at Presence has delivered over 5 million teletherapy sessions across 45 states. She is also the author of the book The Good Boss, which shares valuable advice for women in the workplace. Kate is a contributor at Fast Company and Forbes and serves on several education-focused boards.
"We are delighted Kate has been awarded the Women Business Leaders award. Her dedication and commitment to work in education and wellbeing, utilising technology to facilitate teletherapy to children in need of such services, is remarkable and to be admired", said Mark Fox, CEO of NetEvents. "Her philosophy that technology should enhance human connection is something we believe in and is one of the main challenges facing IT professionals today."
She shines a spotlight on the importance of technology delivering vital services, hybrid working and empowering women in the workplace."
"I know fellow Business Innovation Leaders board members found choosing the winner a difficult task. The finalists are a group of exceptionally talented and focussed professionals and we thank all of them for being a part of NetEvents 2023." added Fox.
Meanwhile, the Business Innovation Leaders Forum 'CxO of the Year' award was claimed by Pavan Pidugu, Chief Technology Officer at FMCSA, an agency in the U.S. Department of Transportation.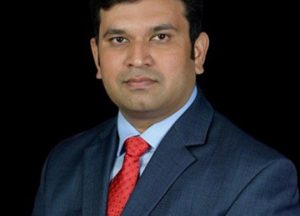 Pidugu won the award for his leadership in pioneering digital transformation within his organization, supporting Motor Carrier Safety.
He has adopted platform and hardware independence to the digital toolkit FMCSA provides to millions of commercial vehicle drivers, hundreds of thousands of motor carriers, and 12,000+ federal and state enforcement authorities.
With a background in retail and international markets, running IT for retail giants like Walmart and Target, Pavan is experienced in delivering innovative technology at a rapid pace to meet ever-changing business needs and customer expectations.
"Managing the strategy and execution of digital transformation for a large, complex operation such as the US Department of Transport (FMCSA) is quite an undertaking. Pavan's impressive IT background as well as the scale and responsibility of his role make him a very worthy winner of this award. We are pleased to be able to honor him" concluded Fox.