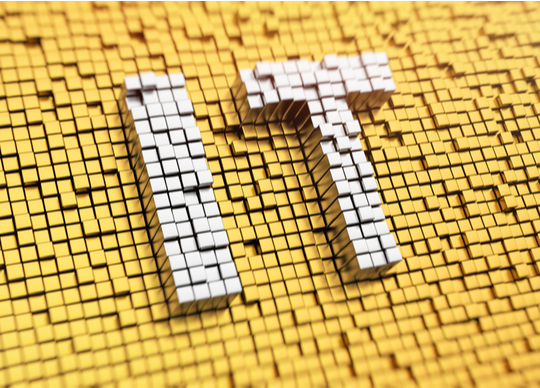 Global IT functions are set to go through a period of radical transformation over the next five years, according to new research by Pegasystems Inc. The global study, conducted by research firm iResearch, surveyed IT leaders from 10 countries in the Americas, Europe, and Asia-Pacific on how IT will evolve over the coming five years.
The study found that IT leaders' confidence in their own departments is on shaky ground. More than half of all global senior IT decision makers (51%) are uncertain that their IT teams can enact positive change over the next five years — with almost one in five (17%) having either no confidence or trust at all or holding significant doubts.
These worries are compounded by poor technology choices: nearly two-thirds (58%) of respondents admitted they have wasted between $1 million and $10 million (USD) over the last five years on the wrong IT solutions. Just 12% reported that all their IT investments had paid off in the last five years. Despite this wasteful spending, almost a third (29%) also said IT risks being underfunded unless budgets, along with IT roles themselves, are decentralised and integrated into other departments.
The good news is that radical change is afoot; the IT function is set to undergo a significant makeover, which will allow for better decision-making, wiser investments, and greater cross-departmental collaboration. According to the survey, these future changes may include:
IT is adding greater value because of decentralisation: The study showed that digital transformation has allowed 68% of IT leaders to disperse responsibility to other functions and 54% to decentralise it by delegating work to others. Wiser investments in technologies such as low-code platforms and intelligent automation will make it far easier for people across the business to do tasks that would previously have fallen to IT. As a result, 66% of respondents expect that digital transformation will result in work that allows IT workers to be more creative, cooperate more with other departments, and spend less time on administrative tasks.
IT workers will develop better leadership and 'people' skills: IT workers will evolve from 'doers' to more strategic thinkers, with more than a third of survey respondents indicating that people skills will be increasingly important to them moving forward. Thirty-eight percent of respondents said that as collaborative, empowering technologies give them the freedom to expand their roles and responsibilities, leadership skills will be critical to them. Meanwhile, 37% said skills such as problem solving will become key, while 35% said emotional and social skills will be important.
The end of specialist IT managers: Respondents said that building and learning new skills will have the biggest impact on their careers, with 78% of senior managers and 76% of managers saying that ongoing, lifelong learning will have either a big or transformational impact on them. This will mean the end of IT managers who spend their entire career specialising in one technology area, as they will increasingly be expected to fill the role of IT generalists.
Diversity, equity, and inclusion will be critical: Nearly one in three (30%) said that in the next three to five years, diversity, equity, and inclusion will continue to gain importance. As a result, we'll likely continue to see IT adding more talent from historically marginalised groups to build more representative teams in terms of race, gender, disability, sexuality, and other traits.
Workloads are set to increase: It's not all good news for the IT function though. Even though technology will relieve them of a lot of the routine administrative work that they do today — meaning less recoding, redoing, and rearchitecting — 67% of respondents also believe that their workloads are set to significantly increase as IT becomes more an increasingly valued part of the business.
You can read the full report here.