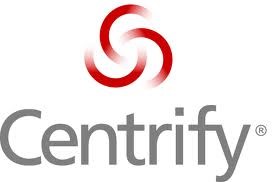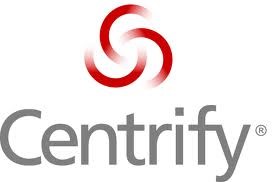 Centrify Corporation has announced the expansion of its big data security solution with support for NoSQL — reinforcing Centrify's status as the only vendor to comprehensively address identity management for big data.
Through product enhancements to the recently released Centrify Server Suite 2015.1, new deployment guides and new certified integrations with top NoSQL vendors, Centrify customers can now enable Active Directory-based authentication into NoSQL-based apps, as well as give IT and security staff a robust privileged access management solution to address security and compliance requirements.
As part of this announcement, Centrify has also established strategic partnerships with leading NoSQL vendors Couchbase, DataStax and MongoDB.
"Centrify enables big data teams to reduce CapEx and OpEx by streamlining the process of securing access across big data and other core IT systems that require strict controls and enforcement of security policy," said Bill Mann, chief product officer of Centrify.
"With our release earlier this year of the industry's first identity management support for Hadoop coupled with our new NoSQL support, Centrify is once again on the forefront of securing identities against cyberthreats across today's hybrid IT environment of cloud and data centre that is increasingly seeing big data being deployed at scale across both."
According to Gartner, over the next two years, industry adoption of big data solutions will increase from 25 to 50 per cent.
Companies across a variety of industries, including retail, financial services, technology and telecommunications, are adopting big data solutions as an indispensable competitive advantage.
However, big data is a high-value target for hackers because of its massive volumes of sensitive and regulated data, including personally identifiable information (PII) and payment card information (PCI), among other types.
Centrify Server Suite enables businesses to leverage their existing Active Directory infrastructure to address authentication, authorisation and auditing of access to Hadoop and NoSQL clusters, while Centrify Privilege Service delivers shared account password management and secure remote access for the underlying servers running both Hadoop and NoSQL.
"Couchbase is a high performance distributed database used by many of the world's most recognized brands for mission critical web, mobile and IoT applications," said Rod Hamlin, Vice President of Business Development at Couchbase.
"With Centrify, we now offer our customers a seamless way to integrate Couchbase with Windows Active Directory, one of the most commonly used identity management technologies, and address customers' compliance needs by mitigating threats resulting from identity-related risks." 
"DataStax is being implemented by some of the most demanding enterprises in the world for the most critical real-time use cases," said Narayan Sundareswaran, DataStax's vice president of business development.
"These customers demand integration with their existing identity infrastructure, which is something Centrify can provide in a seamless and easy-to-deploy manner. We have worked with Centrify to help them become a DataStax Certified Partner with jointly supported and documented integration."
About Centrify
Centrify strengthens enterprise security by managing and securing identities from cyberthreats. As organizations expand IT resources and teams beyond their premises, identity is becoming the new security perimeter. With our platform of integrated software and cloud-based services, Centrify uniquely secures and unifies identity for both privileged and end users across today's hybrid IT world of cloud, mobile and data centre. The result is stronger security and compliance, improved business agility and enhanced user productivity through single sign-on. Over 5000 customers, including half of the Fortune 50 and over 80 Federal agencies in the US, leverage Centrify to secure identities. Learn more at www.centrify.com.