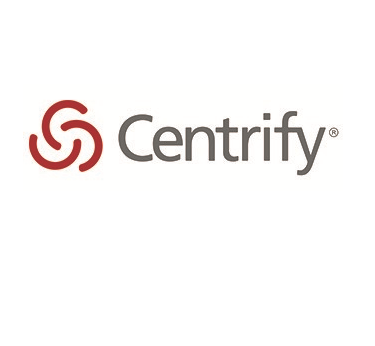 Centrify has formed technology integration partnerships with five leading cloud access security brokers (CASBs): CloudLock, Elastica, Imperva, Netskope and Skyhigh Networks, which are all active in Australia.
These integrations – coupled with Centrify's proven leadership in end user and privileged user identity security — enable IT to confidently deploy cloud applications to all employees, while staying safe, secure and compliant.
SaaS applications like Salesforce.com, Office 365, Dropbox, Box, Google Apps and more are now a compelling option for enterprises looking to streamline their business and increase productivity. But as employees access those apps through their own devices, and from outside the corporate network, organisations are increasingly exposed to security risks.
The combination of CASB and Centrify's Identity Service gives enterprises control over cloud applications by assuring that these applications are used for business purposes and are protected against data leakage — all without any compromise in performance or security.
IT administrators get deep visibility into each user's SaaS application usage patterns and device access activity
End users get a seamless one-click experience to their favourite apps from their devices of choice
Privileged users, like app administrators or LOB leaders get varying levels of access controls & privileges within each app based on role and step-up strong authentication with MFA policies
"As users, and devices, and especially applications have moved outside the firewall beyond IT control, identity has become the new security perimeter," said Bill Mann, chief product officer of Centrify. "Each application has standard users, privilege users and IT admins having various levels of access to sensitive information. The integration of Identity-as-a-Service and CASB technologies greatly assists in providing a complete layer of cloud security — providing deep visibility into SaaS applications and user behaviours on those apps. Our new CASB partnerships mean that end users benefit from password-free access to SaaS apps, while privileged users and IT benefit from maximum visibility and monitoring of app usage and suspicious behaviour to ensure security is not compromised."
Thanks to Centrify's Identity Platform integration for CASB Solutions, customers can now easily deploy and augment their security infrastructure for cloud applications to meet deeper compliance requirements like visibility of shadow IT apps, monitoring and auditing of user activity within apps, data leak prevention, governance, and threat protection. Customers can also seamlessly couple essential security features like secure sign on, multi-factor authentication (MFA), automated provisioning for apps and devices, and enterprise mobility management — along with advanced features to discover, audit, and protect SaaS app usage.
Centrify Identity Service is fully integrated with its CASB partners to provide a comprehensive solution for provisioning, governing and securing enterprise SaaS applications, jointly delivering:
A single pane of glass to configure and leverage SAML for both SaaS single-sign-on and real-time proxy based security enforcement and governance for SaaS apps. Customers benefit from transparent redirection of SaaS apps to CASBs for deep security inspection.
Privilege User Access Control & Monitoring to provision users with the right access based on role, and change that access as employees' roles change. When access is revoked, admins can keep, suspend or delete the app data as appropriate. User access can be monitored across all apps — via reports and search across user, role, app, login locations, used devices, failed logins, and more.
Real-time enterprise user identity assertion for CASBs, which ensures real-time governance and protection of SaaS application usage based on user and device identity supplied by Centrify.
Ease of CASB deployment for IT and ease of application access for end users.
Full featured EMM (enterprise mobility management) that enables secure mobile application management and access based on the user and device profile.
Multi-factor authentication (MFA) for context-aware, step-up authentication to SaaS applications based on per-app policy, SMS, email, voice, secure OTP, smart watch or push notifications.
Powerful policy controls that enable organisation to restrict access to cloud apps based on a variety of criteria such as whether or not users are on a corporate device, what organisational group users belong to, or what the user's geographic or network location is.
Using CASBs, Centrify customers can add a range of security capabilities to their SaaS environments, including:
App discovery for sanctioned and shadow IT apps — Audit your network to discover the cloud services and SaaS applications being used by your employees and provide a business readiness rating that specifies how safe these application are for use by your company.
Threat detection — Analyse and detect risky users and activities associated with cloud services and SaaS applications.
Real-time protection and governance — Enforce policies across multiple cloud services concurrently to meet corporate governance, risk, and compliance guidelines.
Real time monitoring and audit — Simplify compliance audits and facilitate post-incident investigation analysis and response across all historical transactions associated with your cloud services and SaaS applications.
Data loss prevention in the cloud — Enforce DLP policies for data in motion and data at rest across data stored in cloud services including Dropbox, Office 365, Salesforce and more.
Post login Multi-factor authentication – Enforce two-factor authentication to verify a user's identity for any high risk action or usage activity occurring within the app after authentication
CASB Vendor Quotes
"CloudLock's mission is to turn cloud security into a business enabler for organisations and people," said Gil Zimmermann, CEO and co-founder at CloudLock. "With our expanded cybersecurity-as-a-service, CASB+ offering and evolving partnership with Centrify, we enable organisations globally to leverage the most advanced security controls for apps they buy off the shelf or build themselves."  
"Enterprise adoption of cloud applications is growing rapidly, with more organisations storing and sharing critical business data in the cloud. This trend requires new tools to monitor, govern and secure usage of these new applications," said Sheldon Gilbert, vice president of business development at Elastica. "Partnering with Centrify allows us to deliver seamless integration of their identity management solution along with our industry leading CASB offering to streamline safe adoption of the cloud for enterprise organisations."  
"The adoption of cloud applications has made security a shared responsibility between the application provider and the subscribing organisation," said Frank Cabri, Vice President of Marketing for the Skyfence product line at Imperva.  "Imperva enables global organisations to discover assets and risks, then protect their most valuable information both in the cloud and on-premises. We are pleased to team with Centrify to give their customers confidence that their data is protected no matter where it resides and how it's accessed."  
"As organisations continue to seek the cost savings and increase in productivity associated with SaaS, they need a solution that not only safely enables the use of cloud apps, but also secures the identity of the users on their network," said Rick Holden, vice president of business development and alliances for Netskope. "The integration of the Netskope Active Platform with Centrify's Identity Service provides these organisations with an industry-leading solution that delivers the most advanced cloud DLP, surgical visibility and control for both sanctioned and unsanctioned cloud apps, and a future-proof architecture that supports a variety of deployment options."  
"Centrify's Identity Service and the patented Skyhigh Pervasive Cloud Control enables frictionless and ubiquitous visibility and policy enforcement so that IT departments can provide BYOD access to cloud services, off-network access to cloud services and collaboration between employees, customers and partners. Skyhigh and Centrify deliver these capabilities without requiring an agent on the end-user's device or otherwise impacting the end-user experience," said Chris Cesio, vice president of business development and channels for Skyhigh Network.
About Centrify
Centrify is the leader in securing enterprise identities against cyberthreats that target today's hybrid IT environment of cloud, mobile and on-premises. The Centrify Identity Platform protects against the leading point of attack used in data breaches ― compromised credentials — by securing an enterprise's internal and external users as well as its privileged accounts. Centrify delivers stronger security, continuous compliance and enhanced user productivity through single sign-on, multi-factor authentication, mobile and Mac management, privileged access security and session monitoring. Centrify is trusted by over 5000 customers, including more than half of the Fortune 50 in the US.