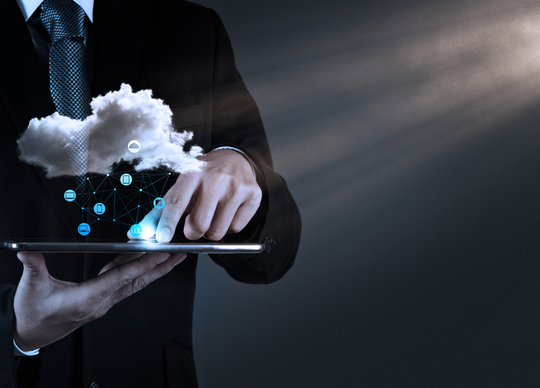 Cloud infrastructure services expenditure in mainland China grew 43% year on year in Q3 2021 to reach US$7.2 billion. Organizations' digital transformation agendas continued to drive spending through operational workload migration and cloud-native application development. Alibaba Cloud remained the market leader in mainland China, with Huawei Cloud and Tencent Cloud battling for second and third positions. Baidu AI Cloud held fourth position. Together, the top four local cloud service providers continued to dominate the domestic market, accounting for 80% of total spend. But Microsoft Azure and AWS have both stated intentions to expand their presences in mainland China through existing partnerships with local companies, while ByteDance announced its entry into the enterprise cloud computing market via its Volcano Engine brand, which will add to the competition.
Alibaba Cloud led the market in mainland China in Q3 2021 with a 38.3% share. Its annual revenue growth of 33.3% was driven by the Internet, financial services and retail sectors. Huawei Cloud was the second largest provider, with a 17.0% market share. It grew 49.1% year on year and focused on the launch of new products and solutions, including further interoperability with Huawei Mobile Services. Tencent was the third largest, with a 16.6% market share and 49.5% growth. It continued to accelerate by winning deals with large ecommerce and finance clients. Baidu AI Cloud held fourth with an 8% share, growing 64.7% due to an increasing customer base across the Internet, media, financial services, energy, manufacturing and public sectors. Baidu also continued to be successful with its Smart Cloud industrial Internet project, which is being used in several cities in mainland China.
AWS announced the expansion of its region in Ningxia, and a new availability zone to be available in Beijing later this year. Microsoft announced it will double Azure's capacity in China with new data centers to be launched in 2022. "The uptick in interest from the US-based hyperscalers mostly comes from the fact that mainland China is the world's second largest market," said Canalys Research Analyst Blake Murray. "This couples with its status as one of the fastest growing markets in the world due to its rapidly digitalizing economy. Though there are some hurdles, such as partnerships being required for non-domestic players to enter mainland China's market, the benefits outweigh the cost."
With a strong presence in mainland China, Alibaba and Tencent have begun international expansion with an emphasis on Southeast Asia. Both Alibaba and Tencent are launching new data centers in Indonesia, Thailand and South Korea. Huawei Cloud has added new availability zones in Thailand to grow its portfolio of services in Singapore, Hong Kong and Malaysia.
Markets in Southeast Asia are also digitalizing quickly, driven by the younger demographics. This has supported the cloud giants in growing developer communities. Alibaba Cloud, for example, is investing US$1 billion over the next three years to develop digital skills in startups and individual developers in Southeast Asia.