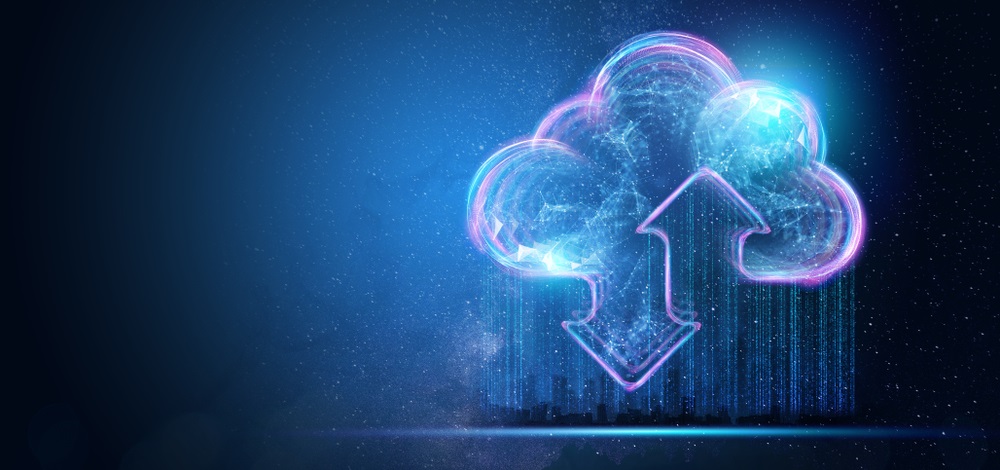 Rising adoption of emerging technologies like big data, Internet of Things (IoT), artificial intelligence (AI), augmented reality (AR) and virtual reality (VR), along with enterprises' focus on cost reduction and operation scalability is expected to boost the cloud adoption in India. As a result, the overall spending on cloud computing in India is set to reach US$16.5bn in 2024, says GlobalData.
Anshuma Singh, Technology Analyst at GlobalData, comments: "Growing adoption of public cloud offerings and the development of cloud-native applications are the major factors driving the demand for the cloud-based solutions and services. However, security and data sensitivity concerns might hinder the growth of the cloud computing market."
Amongst the public cloud offerings, infrastructure as a service (IaaS) is the fastest-growing segment, with a CAGR of 8.7% during the forecast period 2019-2024. This growth will be driven by the increasing preference of enterprises to migrate their application and workloads from on-premises data centers to the cloud solutions to leverage IT effectively.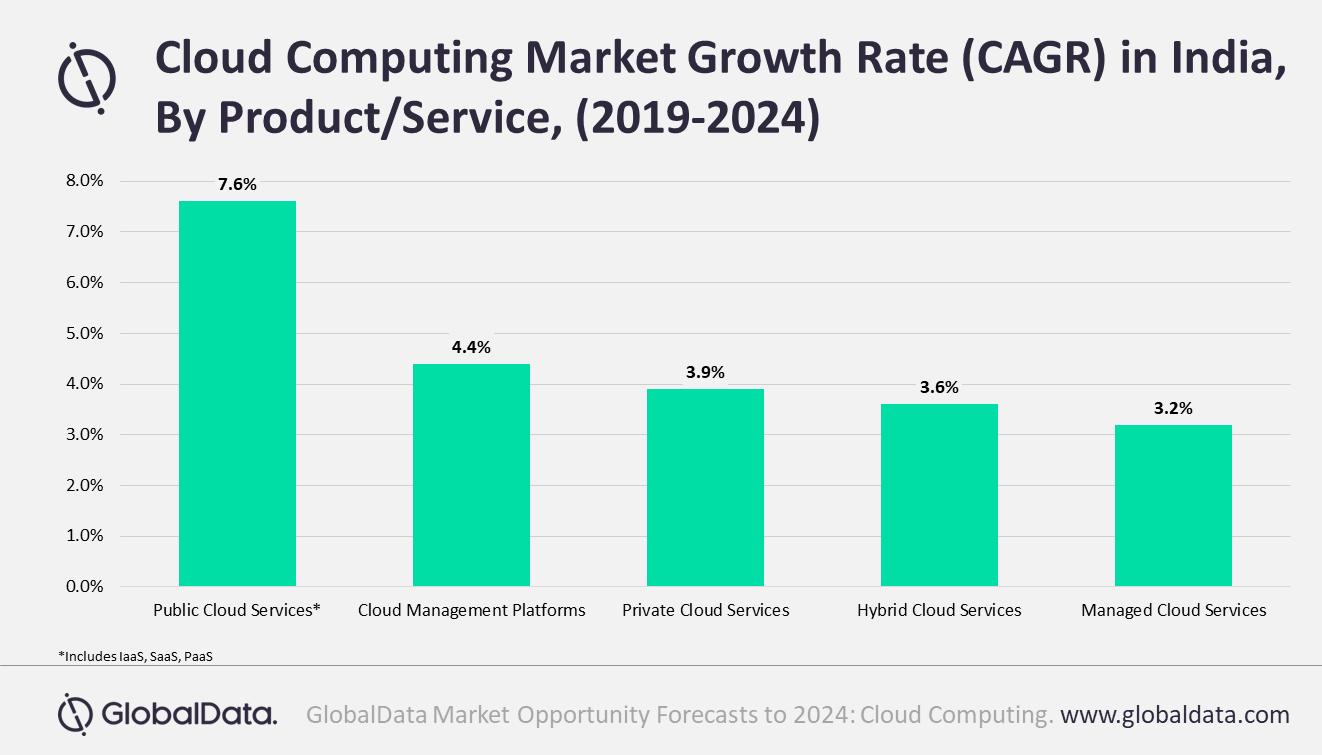 Increased government spending on new e-governance projects based on cloud technology is expected to boost cloud adoption in the forthcoming years. For instance, India's thrust towards 'Digital India' will result in increased spending towards cloud services to advance digital business procedures.
Additionally, India plans to launch a national artificial intelligence program by the end of 2020.The National Institution for Transforming India (NITI) Aayog further proposes the establishment of a cloud computing platform known as AI Research, Analytics, and Knowledge Assimilation platform (AIRAWAT). This will create opportunities for the deployment of cloud services in the forthcoming years.
Ms Singh continues: "The recent COVID-19 pandemic also created new growth opportunities for cloud vendors. The availability of innovative and scalable cloud-based solutions to cater to the diverse enterprise requirements has provided an opportunity for cloud vendors to further scale-up their offerings to enable enterprises to function normally without any service disruptions."
A large number of enterprises and institutions like The Ministry of Human Resource & Development (MHRD), MyGov.in, All India Council for Technical Education (AICTE), and National Association for Software and Services Companies (NASSCOM) leveraged cloud-based offerings to build citizen services, online hackathons, and solution challenges to address problem statements particular to global pandemic situations.
Ms Singh concludes: "The cloud adoption will grow in the near future with the proliferation of start-up ecosystem, along with solutions being built by leveraging emerging technologies like AI, AR/VR and blockchain on the cloud platforms."