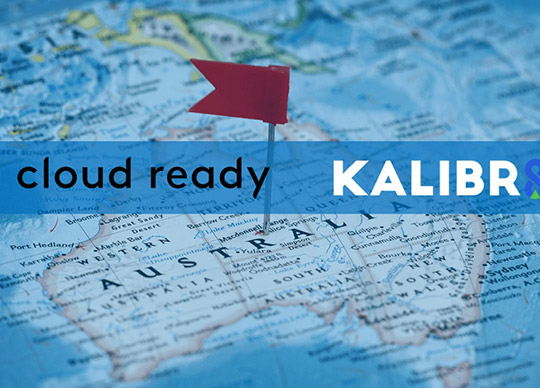 Kalibr8 has announced it is rolling out its Cloud Optimization Loop to Managed Service Providers in Australia through a new Joint Venture with Cloud Ready.
"We are forever grateful for the support of the team at Cloud Ready, for their insights during the nearly two-year development process," said founder and CEO of Kalibr8, Ben McGahon. "It is only by listening to the essential cloud distributors and service providers that any company can truly understand what the end customers need, and in this case, we confirmed that Cloud Confidence™ was lacking across the digital supply chain. Organizations cannot manage what they cannot measure, and now with this next level of instrumentation and automation, there is transparency on pricing, recommendations for expense reduction, and valuable tools that make it possible to forecast and calibrate cloud investments over time."
"We are honored to bring this platform and solution to service providers," said Kelly von der Heyden, Sales Director, Cloud Ready. "The adoption of cloud is skyrocketing across the regions we serve and being able to offer not just cloud services but the best value for cloud services is tremendously valuable, to our business, and by extension service providers and the organizations who trust them to ensure the best technologies are available to them at the best prices. We look forward to our collective growth, and to continuing to influence the ongoing innovation Kalibr8 will bring to all their partners."
Kalibr8's platform has a commercial model that is straightforward, based on delivery analytics, with a "Pay as you Optimize" model. The solution also includes no blanket percent of subscription, cumbersome resources, instance- or subscription-based pricing that requires constant monitoring to ensure underlying costs stay with predefined product categories.
The Optimizer Loop runs continually and with no human intervention necessary when each instance is defined, with policies set, and notifications and alerts that drive greater productivity for MSPs who no longer need to worry about conducting manual analyses.
Kalibr8 aims by Q1 of 2023 to integrate Azure, AWS and GCP accessible and managed within a unified environment, orchestrating all data into a "single pane of glass" view and experience.