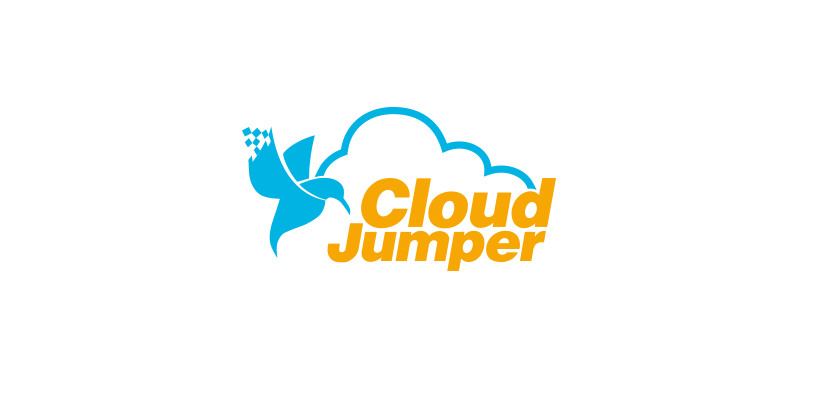 Company to Accelerate and Customize Deployment of Microsoft Windows Virtual Desktops Hosted in Microsoft Azure
CloudJumper has announced the integration of its Cloud Workspace® Management Suite (CWMS) software with Microsoft Windows Virtual Desktop at the Microsoft Ignite conference this week in Orlando, Florida. The alignment of these solutions allows for fast, simple, centralized deployment of Microsoft Windows Virtual Desktop services with management cost-savings for solution providers and business customers.
CloudJumper CWMS software is a complete cloud-based platform for application service enablement, Desktop as a Service (DaaS) and Workspace as a Service (WaaS) orchestration, providing unprecedented ease of management and access to the productivity tools needed to run businesses in the cloud. CWMS provides an integrated online experience that harmonizes business applications and corporate file systems using a full-featured Microsoft Windows desktop from anywhere and on any device. Users benefit from CloudJumper's patented Wake On-Demand™ capability, which optimizes cloud infrastructure service utilization and costs when the platform is not in use. Microsoft Windows Virtual Desktop administrators retain complete control, security and auditability for compliance through an intuitive browser-based management system that reduces support costs, increases service quality and improves responsiveness.
The comprehensive CloudJumper/Microsoft solution delivers all of the elements required to rapidly orchestrate Windows Virtual Desktops on Microsoft Azure for employees to improve the mobility and productivity of business computing environments. With customized adaptation to the Microsoft Windows Virtual Desktop solution, administrators can eliminate complexity while driving incredible efficiencies for the IT solution partner and business customer. The agile solution provides intelligent auto-scaling that allows on-demand expansion or contraction of virtual desktops as needed. The solution also provides unified management and oversight for the administrator, reducing maintenance requirements and enhancing both functionality and service levels.
According to Microsoft(1), the Windows Virtual Desktop delivers a virtualized Windows and Office experience delivered on Azure. It is the only cloud-based service that delivers a multi-user Windows 10 experience, optimized for Office 365 ProPlus, and includes free Windows 7 Extended Security Updates. The new solution allows for the deployment of Windows and Office on Azure in minutes, with built-in security and compliance. For regulated industries like financial services and healthcare, a virtualized desktop experience ensures compliance regulations are met and sensitive data protected.
"The alignment of CWMS and Microsoft Windows Virtual Desktop allows admins to manage client and/or company profiles and set policies from within a simple, single cloud-based management interface where workflow and policy administration can be automated and managed remotely," said Drew Walz, Chief Technology Officer for CloudJumper. "With strong interest in the category, we anticipate this new venture to be well-received as we empower service providers with greater productivity and value from their Windows Virtual Desktop business units."
As part of this enhanced relationship, CloudJumper is also excited to announce that the company plans to resell Microsoft 365 licenses while also enabling IT service provider partners and clients to leverage their existing licenses within Windows Virtual Desktops. As a Microsoft Cloud Solution Provider (CSP), CloudJumper partners can conduct all business transactions involving Windows Virtual Desktop installations in Azure.
For additional information on the CloudJumper integration with Microsoft Windows Virtual Desktop please visit: https://cloudjumper.com/contact/
Tweet This: @CloudJumperWaaS Announces Integration of #Cloud Workspace Management Suite with Microsoft Windows Virtual Desktop – http://bit.ly/1Ufno9F
Resources:
About CloudJumper
CloudJumper is a leading software and services company in the Cloud Workspace and RDS enablement markets. CloudJumper Partners can select either CloudJumper's full-service Cloud Workspace® platform, or roll their own platform using CloudJumper's award winning Cloud Workspace® Management Suite (CWMS) software. CWMS automates delivery of hosted Windows desktops, application services, and Microsoft workloads. It allows IT service managers to deliver app streaming, VDI, DaaS and WaaS with minimal labor, lower costs, and faster delivery times. CWMS is supported in Azure, Google Compute, AWS, and most private clouds. It includes Cloud Resource App (CRA) – a zero-downtime, in-place automated upgrade from existing XenApp & XenDesktop implementations. For more information, visit About CloudJumper or call us at 844.645.6789.
(1) https://www.microsoft.com/en-us/microsoft-365/blog/2018/09/24/microsoft-365-adds-modern-desktop-on-azure/