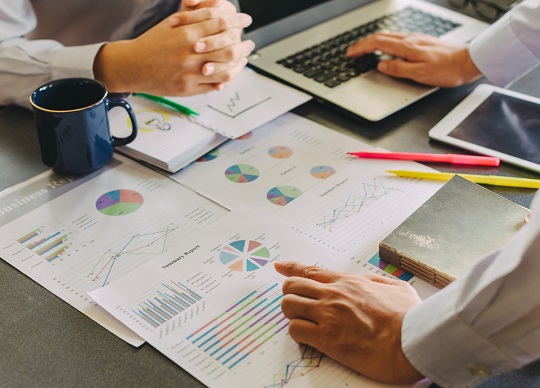 Sydney-based Comestri announces $15million Series B capital raise lead by ASX-listed Moelis Australia's growth capital fund.
The funds from Series B will help Comestri further invest and capitalise on the key strategic initiatives launched as part of their Series A capital raise: ongoing development of the Comestri platform, expansion of its operations internationally and support a growing network of implementation partners.
The award-winning SaaS platform helps retailers sell more every day. It aims to simplify the complexity of data needed to drive ecommerce in the new world of unified commerce and headless commerce. Comestri helps retailers deliver a better shopping experience for their customers and increase stock turnover by optimising "Ship from Store" and "Click & Collect" processes.
Established by Co-Founders Frank Nesci and Greg Woollett in 2008, Comestri received a $4million investment from Investec's Emerging Companies fund in May 2019. It has experienced strong growth over recent years, notably in 2020 when retailers were forced to pivot to be able to continue to trade and service their clients during the pandemic.
The company currently supplies commerce solutions to over 130 clients; including international and Australian brands Lorna Jane, Showpo, 2XU, Macpac, Adore Beauty, Seed Heritage, City Beach, RM Williams, Pillow Talk, Michael Hill, and others.
Last week, Comestri was named Best Ecommerce Integrator at the NORA Solution Partner Excellence Awards 2021.
Ecommerce managed to perform above and beyond expectations in 2020. Globally, worldwide retail ecommerce sales posted a 27.6% growth rate for the year, with sales reaching well over $4 trillion (USD). Locally, online purchases in Australia grew 57% YoY, reaching $50.46 billion (AUD) total spend at the online checkout.
Moelis Australia Asset Management investment director Will Botha said the Moelis fund was excited to be supporting another successful business at the heart of the shift to eCommerce. "The team at Comestri have demonstrated their ability to provide a mission-critical software platform for eCommerce-enabled retailers. We were impressed by the growth the team has achieved within Australia, but also with the traction building on the global stage," he said.
Comestri Co-Founder Frank Nesci said, "This exciting investment and partnership with Moelis will help us take our ecommerce technology to the next level, helping retailers optimise their operations and provide exceptional customer experience in this fast-evolving, digital-first market. The retail landscape is changing and Comestri is well positioned to meet and support the growing demands and expectations of retailers and partners, both domestically and internationally.
The proceeds of this capital raise will also be used to further to expand operations locally and into the UK, Europe, USA and Asia."
Comestri is an ecommerce data platform, enabling the unified commerce eco-system. Retailers can manage and enrich multiple sources of product information and then use this information across multiple sales channels such as ecommerce platforms (Salesforce Commerce Cloud, BigCommerce, Magento, Shopify), marketplaces (Amazon, eBay, The Iconic, Catch), other online channels such as social media (Google, Facebook), email marketing platforms, distributed order management systems and drop ship retailers.
"Our Comestri SaaS platform is a market leader for retailers who are looking to deliver unified commerce to their customers," said Frank Nesci. "We're now planning to develop strategic relationships with global channel and technology partners, fast track the platform's development, and explore technology acquisitions."
Moelis added it views eCommerce as a growth area that the firm is excited to support through its investment funds. "eCommerce is only going in one direction and a software business that makes it easier to sell through multiple channels and fulfil those sales in a timely manner provides an exciting investment opportunity," said Will Botha.
The Series B capital raise process was managed by Matt Rogers , Managing Director of Allunga and who helped secure the investment with Moelis.