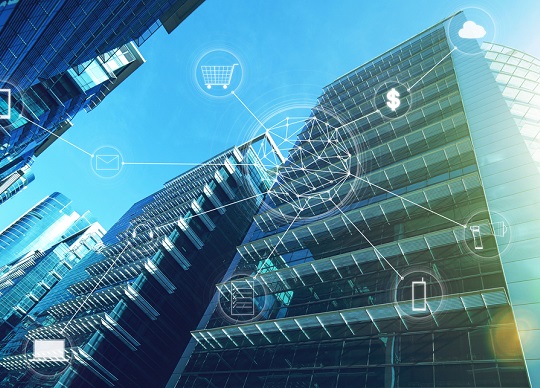 The acquisition of Binary (a telecommunications services provider to SMEs in Australia) for $1.8m will be funded by existing cash reserves and share issue to the vendors and upgrade the Comms Group financial guidance with run-rate revenue of $35m+ (over 90% recurring revenue) and run-rate EBITDA to $4m+.
ACQUISITION & STRATEGIC RATIONALE
Comms Group has acquired Binary which further strengthens our position in the market and brings significant technology platforms, systems and talent to the business. The acquisition in consistent with our previously advised strategy namely:
Binary services SMEs and expands our footprint
Binary has advanced on-line real-time ordering and automation capability which will be added to the existing groups brands to accelerate organic growth.
Binary delivers immediate Layer-2 data network roll out capabilities to the group, with key Points of Presence (PoPs) in Sydney, Melbourne and Brisbane, to add additional products, enable an uptick in gross margin and enhanced capabilities in terms of service ordering, automation and an overall enhancement in terms of quality of service.
Binary has strong engineering capabilities with data networks, advanced voice services & IP.
Enables expansion of Head office personnel and strengthens sales capabilities including the appointment of Michael Diamond (founder of Binary) as Head of Systems & Systems Integration which will assist with future acquisitions.
The acquisition is an EBITDA and EPS accretive transaction.
Comms Group CEO and Managing Director, Peter McGrath, said: "We are pleased to welcome Binary Networks to the Comms Group Business. The acquisition of Binary Networks will; assist the group to modernise our systems, automate key processes and add on-line ordering and automation of delivery of certain key products including data and IP Voice Services. This will speed up the organic sales and sales ordering and assist with growth in our gross margins and thus longer-term earnings. We also welcome the founder of Binary Networks, Michael Diamond to our Group.
Founder of Binary Networks, Michael Diamond said "I'm very excited to become part of this new dynamic business group. We decided to join Comms Group to be part of this growth journey and bring to the group our great technology & data networks that I'm so proud of. I am pleased to be joining as the Head of Systems & Systems integration and look forward to working closely with the team.