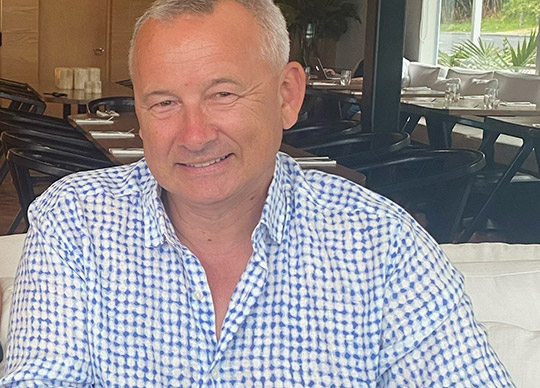 Commvault has announced the appointment of Mark Raos as Regional Account Executive. A veteran from the IT industry, Raos brings with him over 25 years of experience and proven sales leadership track record in consulting services, software, and hardware sales, as well as solutions selling into large NZ enterprises.
With his breadth of industry experience, broad industry network, aligned with a customer focused and partner centric mindset, Raos has a strong history of client successes in the IT industry in ANZ. Prior to joining the company, he held stellar sales leadership roles, most recently at Datacom and Spark / Gen-i, and tenures at Oracle and Sun Micro-Systems.
"We are thrilled to have Mark with his strong sales leadership, deep local knowledge, close client and partner network join us as we build on our sales momentum into the growing SaaS market opportunities. New Zealand is an important market for Commvault ANZ, and Mark's appointment reinforces our efforts to drive our market expansion with unrivalled customer experience and help partners and customers
realise the power and benefits of Commvault SaaS-based solutions, wherever their data resides." said David Rajkovic, Area Vice President, Commvault ANZ. "I am confident that Mark will help us accelerate market growth and help customers simply complex data management with Commvault's broad and differentiated portfolio that will truly benefit our customers." added Rajkovic.
"I am excited to join Commvault with its award-winning intelligent data management solutions trusted by over 100,000 customers in their digital transformation and data journey to the cloud. Not only did Commvault achieved a record quarter earnings performance, GigaOm recently named Commvault a 'Frontrunner' and 'Outperformer' in hybrid cloud data protection, these speak of a strong legacy of performance and proven innovative technology that make Commvault a recognized industry leader." said Mark Raos, Regional Account Executive "I look forward to working with our partners to further support
Commvault's success and growth in New Zealand. Equally critical, is to deliver industry recognized data solutions for the benefits of our customers to simplify, manage and extract value from their increasingly complex and evolving data environment." added Raos.