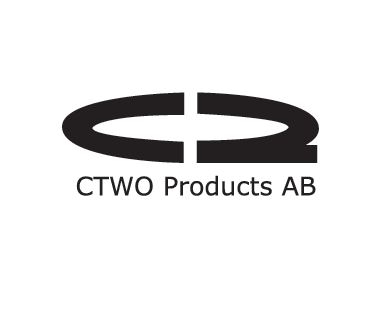 CTWO Products AB has announces collaboration with ClevX and ESET on their new secure USB drives Safexs Protector 3.0 & Safexs Protector XT.
Safexs Protector 3.0 & Safexs Protector XT are the latest range of secure USB drives by CTWO Products that come with built-in ClevX DriveSecurity powered by award winning NOD32 ESET Antivirus engine. ClevX DriveSecurity is a powerful USB antivirus, a portable (no host installation required) utility that prevents malware such as viruses, spyware, Trojans, worms, rootkits, adware and other Internet-borne threats from spreading via portable drives.
"Today's workers move from home to office and computer to computer frequently, and USB flash drives are a common means to transfer data between machines, which can lead to the quick spreading of malware, unless they are protected. Our combined secure drive solution with ClevX and ESET provides a multitude of layers to protect users' data and computer from potential data loss and infection". said James Baker, VP of Sales & Marketing, CTWO Products AB.
Device users are protected once drive authentication has occurred and a strong password has been created, then DriveSecurity (USB antivirus) application is automatically launched and the ESET Antivirus engine then scans for spyware, trojans, worms, rootkits and viruses, then deletes infected files and notifies the user of the infected/deleted files. The technology is built-in to all Safexs Protector 3.0 & Safexs Protector XT drives with no need for a costly management solution to be installed, configured or maintained.
"Portable media is a common source of malware infection," said Lev Bolotin, CEO, ClevX, LLC. "People carry sensitive personal files on their USB drives and they often don't realize that their drive can be infected when plugged into a computer and then that infection can be transferred to other machines. Together with CTWO and ESET, we can offer a solution which keeps the contents of USB Flash drives safe and malware-free, and prevents malware from spreading via removable media."
Safexs Protector 3.0 & Safexs Protector XT drives come with a whole raft of security features built to protect the users data and the computer that they are working on.
Key Security Features:
AES256-bit Encryption in XTS Mode.
Logout, Lock or Shutdown the computer if the device is left in the machine unattended for a configurable period of time.
Configure the device to wipe in case of loss or theft.
Password Rescue enabled, giving users the ability to securely unlock the device in case of a password being lost and without the need to install a costly management solution.
Virus & Malware protection.
"Data protection is becoming essential for businesses to keep their data safe due to increasing regulatory pressure as well as needs to safeguard their customers' information in the highest possible way. Adding ClevX DriveSecurity powered by ESET's award winning NOD32 engine to CTWO's encrypted USB drives allows customers to keep the contents of USB Flash drives safe and malware-free, and prevents malware from spreading via removable media" said Ignacio Sbampato, Chief Sales and Marketing Officer at ESET.
"CTWO's mission is to create easy to use products that are secure, meet industry regulations are feature rich and affordable. Our new range meets all these criteria". Said Baker.
About CTWO
Ctwo Products AB is a leading provider of customised USB and encryption solutions out of its head office in Malmö, Sweden. Safexs has been deployed to government agencies, healthcare, education and corporate establishments worldwide. For more information visit www.safexs.info
About ClevX
Founded in 2005, ClevX is a Seattle-based IP/Technology development and licensing company – Your Innovation Partner. It's focused on the Security/Mobility markets where ClevX pioneered and continues to lead the industry with its secure, portable USB storage platform (OS-agnostic, hardware-encrypted, bootable) and line of award-winning, clientlicensed DATALOCK Secured devices (FIPS 140-2 Level 3 Certified), and portable software applications – DriveSecurity – USB antivirus, and USBtoCloud – automatic backup for your portable drives. ClevX strives to help clients scale innovation and differentiates itself by creating solutions that are simple, clever and elegant. For more information visit www.clevx.com
About ESET
Since 1987, ESET has been developing award-winning security software that now helps over 100 million users to Enjoy Safer Technology. Its broad security product portfolio covers all popular platforms and provides businesses and consumers around the world with the perfect balance of performance and proactive protection. The company has a global sales network covering 180 countries, and regional offices in Bratislava, San Diego, Singapore and Buenos Aires. For more information visit www.eset.com or follow us on LinkedIn, Facebook and Twitter.