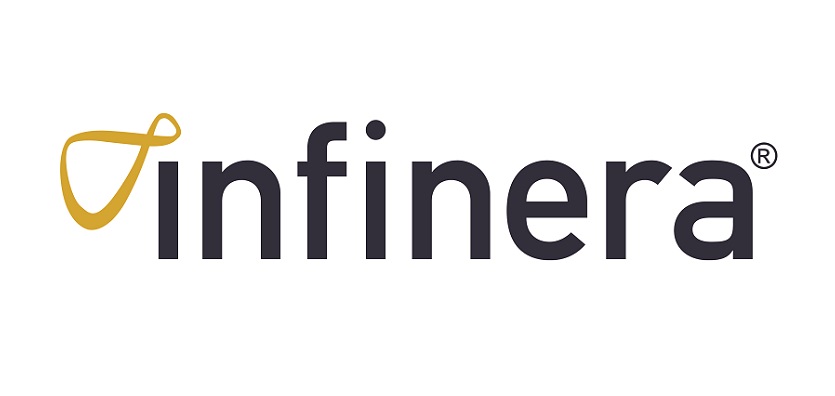 Infinera has announced that Cyxtera Technologies, the secure infrastructure company, has deployed the Infinera Groove Network Disaggregation Platform to support delivery of secure and reliable high-speed data center interconnect services. The Infinera Groove solution enables Cyxtera to cost-efficiently scale optical interconnect capacity between its data center facilities within major markets while meeting the business-critical, low-latency and secure performance demands of its enterprise and service provider customers.
Cyxtera Technologies operates over 50 data centers in major cities around the world, providing more than 3,500 customers with a secure global platform for mission-critical applications and systems.
"We continue to invest in best-in-class technology that supports the performance and security requirements of enterprise-grade connectivity," said Damion Lackamp, Senior Director, Interconnection Products at Cyxtera Technologies. "As we expand our data center facilities, the Infinera Groove solution provides the capacity, efficiency and security to boost the performance of our network infrastructure in a highly compact form factor."
"With a highly compact and plug-and-play architecture, the Infinera Groove provides Cyxtera a proven foundation for programmable high-speed transmission, including a path to 600G," said Pete Dale, Vice President, Cloud and Content Sales, Infinera.
Next week, Infinera representatives will participate in CyxteraCon, Cyxtera's annual user and partner conference, to discuss industry-leading cybersecurity and infrastructure products with key stakeholders from around the world. CyxteraCon will take place April 29-30 at the Miami Beach Convention Center.
About Infinera
Infinera is a global supplier of innovative networking solutions that enable carriers, cloud operators, governments and enterprises to scale network bandwidth, accelerate service innovation and automate network operations. The Infinera end-to-end packet-optical portfolio delivers industry-leading economics and performance in long-haul, subsea, data center interconnect and metro transport applications. To learn more about Infinera visit www.infinera.com, follow us on Twitter @Infinera and read our latest blog posts at www.infinera.com/blog.