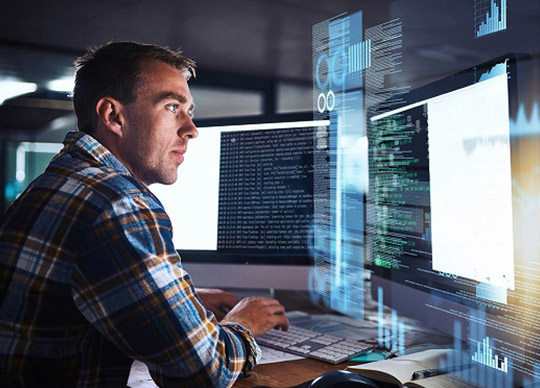 D-Link has launched two versions of its new D-View 8 Network Management System, the Standard Edition (DV-800S) and the Enterprise Edition (DV-800E).
"As networks become larger and more complex to manage, D-View 8 provides network administrators a clear choice with its advanced features and a best-in-class visual representation of your private, local or global network deployments.", says D-Link ANZ MD Graeme Reardon. "Providing a tailored management solution for multi-site networks, D-View 8 offers end-to-end manageability of business network infrastructures of any size.", he continued.
Whilst the Standard Edition will meet many market requirements, the Enterprise Edition provides a number of additional and even more powerful options supporting 5000 nodes (over the Standard's 500), multi-server and multi-probe deployment, High Availability, REST API, sFlow Analyser and more.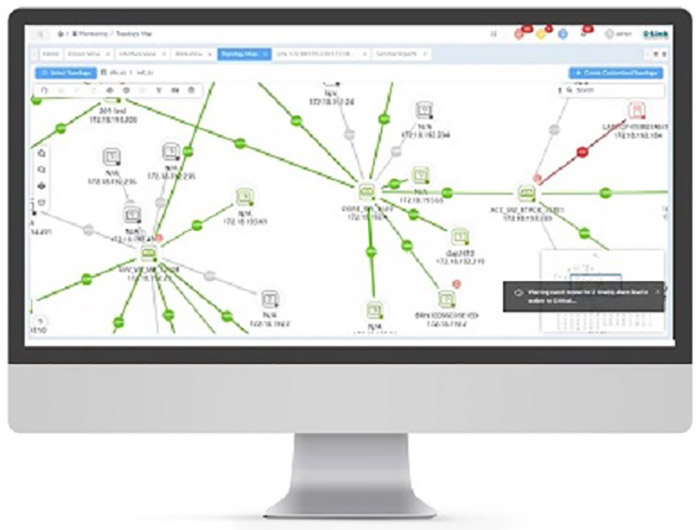 Both Standard and Enterprise Editions provide intelligent management for your private network and enable you to monitor multi-vendor devices and control everything from servers to applications. D-View 8 also provides simple, cost-efficient management to enhance network security, reliability and optimised performance making it a must-have platform for organisations with high traffic and high bandwidth needs for applications such as multimedia, mobile and cloud applications.
D-View 8 provides Proactive Network Monitoring to prevent outages by utilising immediate diagnostics to resolve network issues quickly. There are also customised alerts and actions to keep your business networks optimised and centralised management for remote locations to help business operations run smoothly.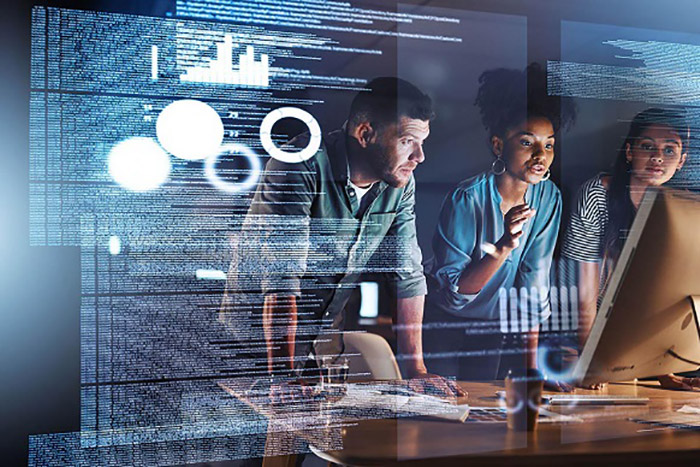 D-View 8's customisable dashboard also provides for better-informed decisions as its drag and drop dashboard widgets give users easy access to visualised network analytics that matter most to any business. This in turn means users can react quickly to network events in order to enhance operation efficiency, ensure system availability and minimise network downtime.
For comprehensive monitoring and efficient troubleshooting, users can quickly access vital information across all network nodes such as link interface, device connections, sFlow data, device details, visualised topology and rack view to quickly identify and resolve network issues.
D-View 8 also enables users to reduce total cost of ownership and simplify deployment with batch configuration and schedule automated maintenance tasks such as firmware updates and file backup and restore operations. Users can also easily compare configuration files using baseline file comparisons.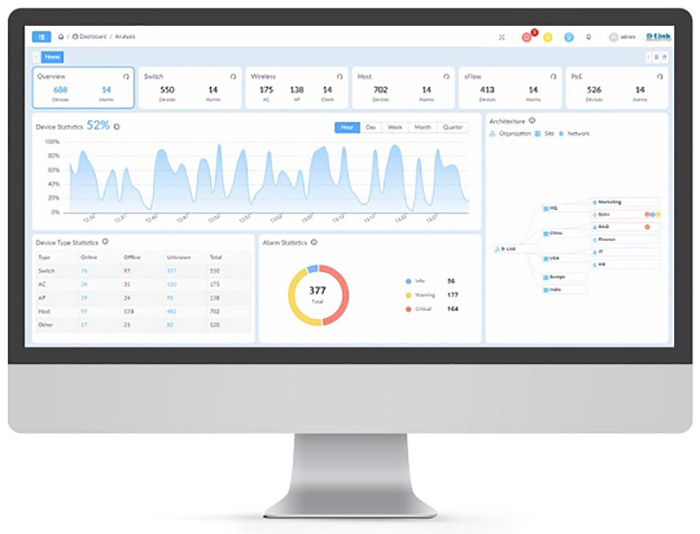 The D-View 8 Network Management System also allows users to seamlessly integrate third-party devices with templates for device management, configuration, customised categories and panels.
D-View 8 Network Management System key features include:
Versatile Network Management Software
Real-Time Network Analytics
Role-Based Administration
Intuitive Dashboard
Centralised Reporting
sFlow Analyser (D-View 8 Enterprise Edition)
Inventory Management
Batch Configuration
Firmware Management
Service Monitoring