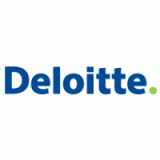 The results of Deloitte's Bribery and Corruption Survey 2015 have now been released and are available on the Deloitte website.
This report provides essential insights, following Deloitte's inaugural survey in 2012, when it comes to the significant and complex risks around bribery and corruption – both domestic and foreign – across Australian and New Zealand's private and public sectors.
Nearly 270 respondents, including ASX200 and NZ50 companies, participated in this late last year and the results confirm Deloitte's experience that, while there have been are some improvements in terms of the management of bribery risk by Australian and New Zealand organisations since 2012, a real disconnect remains between risk and reality.
Below is a link to a short video setting out the background and key findings of the survey:
To access a copy of the survey results please click here