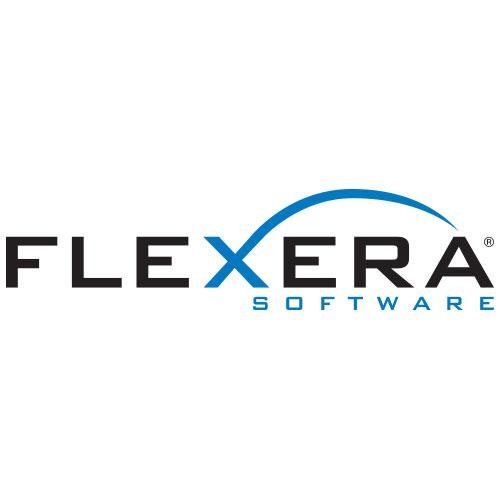 Most organisations have shelfware, most are out of compliance with their software contracts, and most are getting audited by their vendors – often resulting in six- and seven-figure "true up" fees

While enterprise software budgets will largely stay the same or shrink this year, a new Flexera Software report, The State of the (Software) Estate: Waste Is Running Rampant in Enterprises, reveals that most organisations are unnecessarily wasting significant portions of their enterprise software budget.  The report elaborates, explaining that most organisations are wasting money on "shelfware" (unused or underused software), most are (simultaneously) out of compliance with their software contracts, and most are getting audited by their software vendors – frequently resulting in "true up" fees that can exceed six- and seven-figures.  Among the report's findings:
Out of Compliance: 75 percent of enterprises say that at least some percentage of their software is overused (i.e. use that is out of compliance with their license agreements).
Software Vendors Smell Money: 65 percent of enterprises faced a vendor software license compliance audit within the past year;

23 percent were audited three times or more!

Multiple Key Vendors Come a' Auditing: Respondents report having been audited or undergoing a license review by all the major software vendors including Microsoft (61 percent), Adobe (33 percent) and Oracle (30 percent).
Paying the Piper:  44 percent of enterprises (compared to only 25 percent the prior year) said they paid $100,000 or more in true-up costs to their software vendors as a result of noncompliant software use;

20 percent (up from only nine percent the prior year) said their software audit true-up costs were $1,000,000 or more!

Put It On the Shelf:  93 percent of organisations report spending money on at least some software that is underused (shelfware);

30 percent of respondents said that 21 percent or more of their software spend is associated with shelfware.
"The software license landscape is complex due to the sheer number of contracts to manage, the different types of licenses that must be administered, the different rules adopted by different vendors, and the fact that many organisations track their licensing information manually.  We believe that as much as 33 percent of the software budget is being wasted due to insufficient software license management," said R "Ray" Wang, Principal Analyst & Founder at Constellation Research. "Organisations should focus on continual software license compliance to reduce software audit risk, and on fully utilising the product use rights they've negotiated in their contracts to reduce shelfware."
While the report paints a bleak picture of the massive waste most organisations are experiencing around enterprise software spend, it also provides an optimistic outlook that organisations are gaining awareness of the problem and looking for solutions.  For instance, 81 percent of organisations said managing software licenses and usage is important.  Most organisations, 92 percent, report proactively tracking, managing and reporting software licensing and usage today – although the methods they take diverge significantly– from manual methods (29 percent) to using automated commercial Software Asset Management (SAM)/Software License Optimisation solutions (34 percent).
"Organisations of all sizes are feeling the sting of software license audits, true-up fees and the frustration of trying to simultaneously stay in compliance and eliminate shelfware.  The good news is Software Asset Management/Software License Optimisation solutions are now being deployed more widely and for those companies, the problems are abating," said Ed Rossi, Vice President of Product Management at Flexera Software.  "Organisations can leverage Software License Optimisation solutions to score quick wins up front – inventorying their software estates for the first time, eliminating unused or unauthorised software from their networks or successfully defending themselves in a software audit.  From there, they can go on to solve more complicated optimisation problems that yield even greater return, such as strategies for fully utilising all the software they've invested in before purchasing additional licenses."
Resources:
Access the 2016 The State of the (Software) Estate: Waste Is Running Rampant in Enterprises Report
Learn more about Flexera Software's:
Related Flexera Software Webinars
Related Flexera Software White Papers
About This Report
The 2016 Key trends in Software Pricing and Licensing survey was conducted by Flexera Software.  This annual research project looks at software licensing, pricing and enforcement trends and best practices.  The survey reaches out to executives at application producers (Software vendors and intelligent device manufacturers) and enterprises who use and manage software and devices.  Now in its tenth year, the survey is made available to the industry at large each year.
About Flexera Software
Flexera Software helps application producers and enterprises increase application usage and the value they derive from their software.  Our software licensing, compliance and installation solutions are essential to ensure continuous licensing compliance, optimised software investments and to future-proof businesses against the risks and costs of constantly changing technology.  Over 80,000 customers turn to Flexera Software as a trusted and neutral source for the knowledge and expertise we have gained as the marketplace leader in licensing, installation and compliance for over 20 years and for the automation and intelligence designed into our products. For more information, please go to: www.flexerasoftware.com.