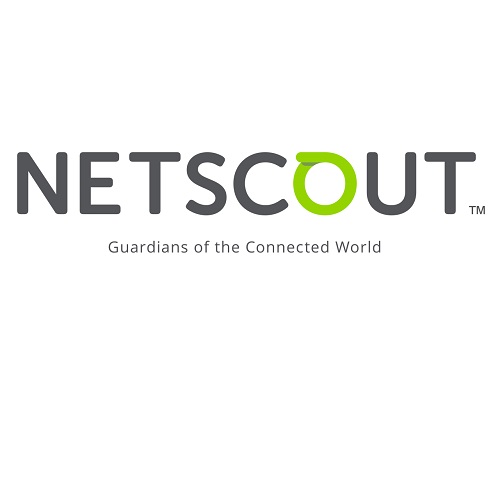 Digital China to market NETSCOUT's Service Assurance solutions

Digital China and NETSCOUT SYSTEMS have announced they have officially entered into a strategic partnership. Digital China will be releasing its new Performance Management System based on NETSCOUT's flagship solutions, nGeniusONE Service Assurance platform and InfiniStream appliances with Adaptive Service Intelligence (ASI) patented technology, with shipments available starting June 2016. The NETSCOUT technology in conjunction with Digital China technology will be integrated into Digital China's portfolio and marketed to enterprises and carriers in China. Both companies conducted a ceremonial signing and product launch event to celebrate the strategic partnership at the Four Seasons Beijing, China.
For more than 20 years Digital China has been focusing on providing its Chinese customers with the best IT-related services, solutions and products to enhance their competitiveness in their respective business areas. Building on this IT value chain success and the development of domestic business in the field of smart city construction, Digital China will adopt and market the latest technologies from NETSCOUT to meet the needs of the localisation market trend in China. Based on these trends, NETSCOUT's solutions will enable Digital China's customers to gain full service delivery insight for their virtual, physical and hybrid IT environments. This partnership expands Digital China's solutions portfolio, creates new market demand in the field of service assurance and security, and gives customers more quality options when making their purchasing decisions.
"We're excited to offer our valued customers the industry's highest network performance management and cybersecurity solutions," said Ye HaiQiang, vice president of Digital China. "NETSCOUT's solutions complement our portfolio of products and services and help ensure that Digital China maintains its position as a leading IT service provider. This win-win relationship will increase opportunities for both companies and enable us to provide our customers with industry-leading solutions at a competitive price."
For more than 25 years, NETSCOUT's name has been synonymous with helping customers, around the world, with their performance management needs and challenges. This requires pervasive visibility across the service delivery environment from the data centre, through the core to the edge and access. Adopting a comprehensive service assurance strategy will give IT organisations the tools they need to more quickly adapt to changing technologies and increase end-user demand for IT services. NETSCOUT's nGeniusONE Service Assurance platform, powered by ASI, our next-generation traffic analysis technology, and InfiniStream appliances, delivers critical insights into the performance, availability, and consumption of services, so businesses can address the needs of a wide range of operational teams including network, operations, and planning managers.
"This partnership is an important part of NETSCOUT's global growth initiative. By collaborating with an industry-leading company like Digital China, we are increasing our global footprint and bringing service assurance, security, and business intelligence solutions to a new market that is seeking leading technology innovation for its customers," said Anil Singhal, co-founder, president and chief executive officer of NETSCOUT.
NETSCOUT solutions provide service providers, enterprises and public sector agencies with the intelligence and analytics required to help them maximise the benefits of powerful technology advances such as IP convergence, virtualisation, cloud computing, mobility, bring your own device (BYOD) and the evolving Internet. NETSCOUT is well positioned to help Digital China's customers drive ROI on their network and broader IT initiatives while reducing the tangible risks associated with downtime, poor service quality and compromised security. Due to NETSCOUT's acquisition of the Danaher Communication business in 2015, NETSCOUT's engineering centre in Shanghai and in Beijing, can offer product and customer support as needed in China.
"This exciting strategic partnership combines the strengths of two market leading organisations to deliver innovative solutions to enterprise and carriers as they look for new ways to service their customers," added Singhal.
About Digital China
In 2000, accommodating the development of the information industry in the era of internet, the original Legend Group was reorganised into two divisions, thereby Digital China was born. In 2001, Digital China was listed on the main board of the Hong Kong Stock Exchange.
Since its establishment, Digital China has adhered to the objective of "Industry Serving the Country" and the mission of "Digitalising China". Through continuous innovation, a comprehensive IT services value chain is structured. Services involve areas such as IT planning consultation, IT infrastructure system integration, solution design and implementation, application design and development, outsourcing of IT system operation and maintenance, logistics maintenance and warranty, providing end-to-end integrated IT services to customers. As the largest integrated IT services provider in China, Digital China was widely recognised, as evidenced by its inclusion in "Forbes Asia's Fab 50 for four consecutive years", and "Fortune China 500" (Chinese edition) for five consecutive years. Prospectively anticipating the significant changes in the information industry, Digital China launched Sm@rt City Strategy 2010, in response to the macro trend of "industrialisation, informatisation, urbanisation, agricultural modernisation with Chinese characteristics". With four years' efforts, Digital China has become the No.1 brand of China's smart city construction, driving the development of the industry as well as Digital China's overall operation. For additional information about Digital China, please visit www.digitalchina.com.hk.
About NETSCOUT SYSTEMS, INC.
NETSCOUT SYSTEMS, INC. is a market leader in real-time service assurance and cybersecurity solutions for today's most demanding service provider, enterprise and government networks. NETSCOUT's Adaptive Service Intelligence (ASI) technology continuously monitors the service delivery environment to identify performance issues and provides insight into network-based security threats, helping teams to quickly resolve issues that can cause business disruptions or impact user experience. NETSCOUT delivers unmatched service visibility and protects the digital infrastructure that supports our connected world. To learn more, visit www.netscout.com.