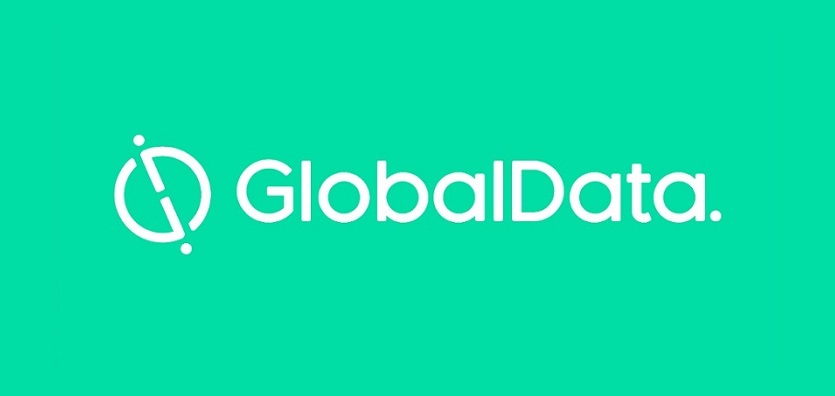 Digital economy, which is empowering tech-savvy enterprises to leapfrog their traditional businesses in search of new growth opportunities, is orchestrating new business models across boundaries around the hyper-demanding consumers, says GlobalData.
Kiran Raj, Principal Disruptive Tech Analyst at GlobalData, comments: "Enterprise digital leaders, far more radical than merely investing in the latest digital technologies, can afford the luxury of setting up new business models beyond their industry, sector or domain. To unlock the opportunities and make innovation efforts more compelling, they need to constantly monitor cross-industry digital trends for the best practices."
An analysis of GlobalData's Disruptor Intelligence Center reveals how digitalization is enabling various enterprises to think like technology companies in building platform-based, ecosystem business models, as well as facilitating game-changing transformation into entirely new businesses.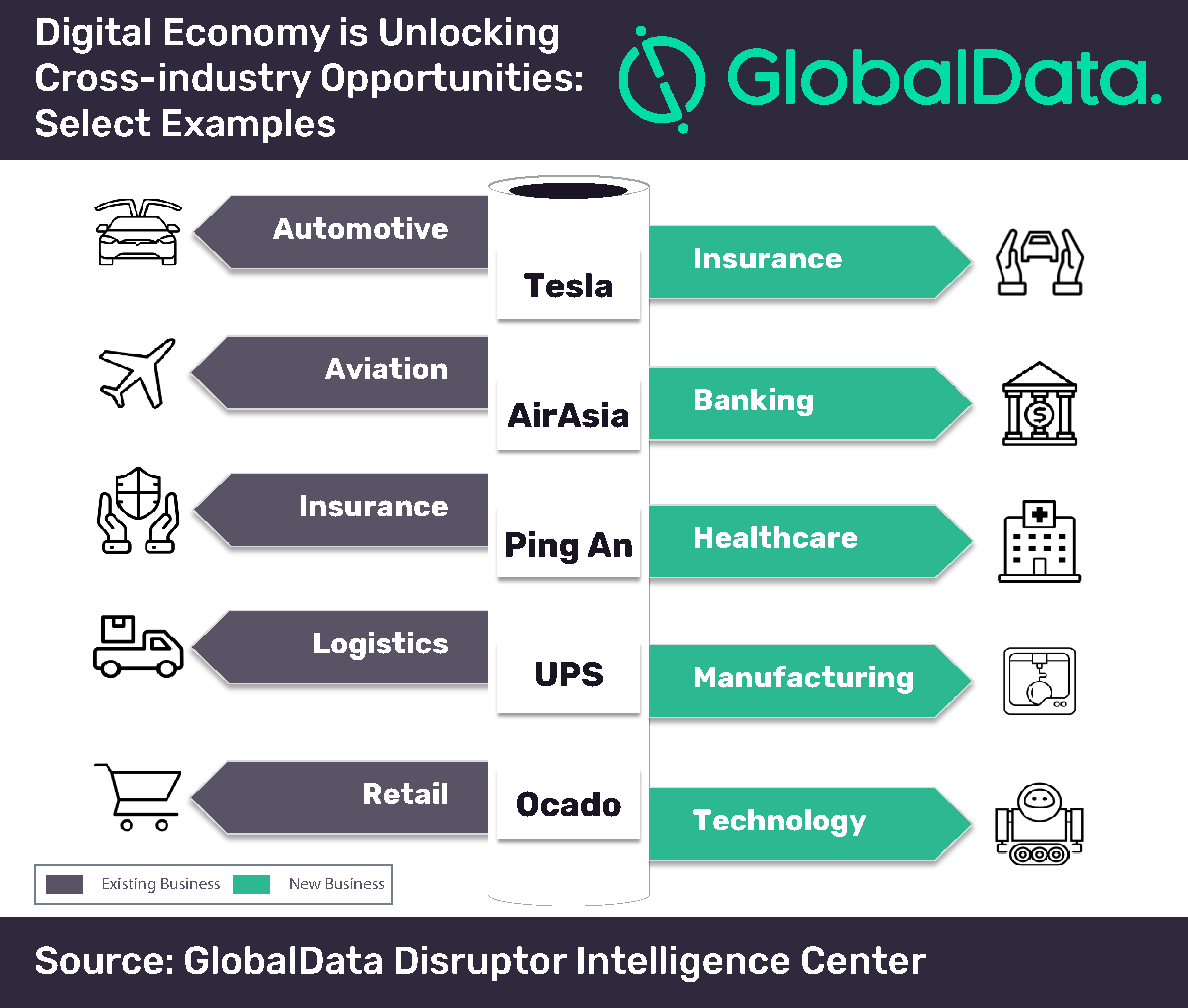 Tesla has recently forayed into the US auto insurance industry, endorsed by its tech competencies to potentially disrupt the way insurance is offered. While its short term goal is to provide Tesla vehicle owners with cheaper insurance policies using all sorts of data, in the long run the company looks to capture a slice of the transforming insurance industry where incumbents are gearing up to leverage digital technologies such as artificial intelligence (AI), blockchain and edge computing.
AirAsia's fintech company BigPay, currently providing digital wallet, lending and remittance services, is quickly advancing to become a leading digital bank and a financial marketplace in the ASEAN region. It has a license from Bank Negara Malaysia, whereas under review in Indonesia, Singapore, Thailand and the Philippines.
Ping An of China claims to run the world's best ecosystem practice with digital platforms beyond its finance businesses, such as Ping An Good Doctor and Ping An Health Connect. Good Doctor, long touted as a disruptor to traditional healthcare models by using AI, became the world's first digital healthcare platform to have more than 300 million registered users.
Raj continues: "Enterprises with a strong sense of predictive intelligence are building digital capabilities on their own as an alternative to simply consuming technology products, which is stimulating them to find cutting-edge opportunities far off their core areas."
United Parcel Service (UPS), one of the world's largest logistics companies, made its debut into the manufacturing space by building 3D printing expertise. It launched an on-demand manufacturing-as-a-service using 3D printers at over 60 retail outlets in the US, where it ships the orders after printing in-store or at one of its 3D printing centers. UPS is now one of the fastest growing 3D printing service providers in the US.
UK's online grocer Ocado successfully transformed into a service-led business, where its journey stands to benefit from exploring cross-industry trends – from developing business around grocery deliveries with automated warehouses to quickly realizing a bigger opportunity in selling robotics and software to less agile brick-and-motor retail chains.
Raj concludes: "Digital economy is acting as a catalyst to enterprise growth by fetching cross-industry opportunities. Just like tech giants such as Google and Facebook rapidly making inroads into the world of finance, enterprise digital leaders with a huge customer base can expand their portfolio of services out of their legacies. However, the key lies in vetting cross-industry digital trends to either draw analogies with existing products, services and processes or transfer strategic approaches for a revolutionary transformation."