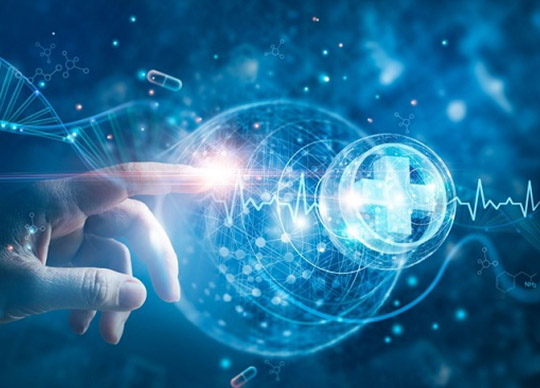 Digital healthcare leaders are calling on government, national public healthcare bodies and the IT and medtech industries to use digital technology to avert a looming global health crisis.
At the Mobile World Congress Digital Health and Wellness Summit, digital health leaders from around the world made the call through the Manhattan Manifesto developed at the United Nations Science Summit Digital Health Symposium.
This sets out 12 principles for improving global healthcare using digital in the face of rising costs, declining outcomes and worsening inequalities, aligned with the UN Sustainable Development Goal 3, Good Health and Wellbeing.
Professor Martin Curley of Maynooth University and chair of the Science Summit at UNGA Digital Health Symposium said: "Digital is the best medicine for our sick healthcare systems. While healthcare has delivered remarkable results and increases in life expectancy over the past century or so, the current model of healthcare is breaking down in the face of rising costs, workforce challenges and worsening demographics including an ageing population."
The OECD has warned that healthcare costs will become unsustainable in advanced economies by the middle of this century. Other studies have warned of a global shortfall of 18 million health workers by 2030.
The Manhattan Manifesto, the outcome of the last meeting of the UN digital health symposium in New York, makes the case for accelerated adoption of digital technology for monitoring, managing and improving health accompanied by a "shift left" from hospital to community and home-based care.
Professor Curley said: "By working together and using a common digital innovation strategy we could potentially achieve ten-fold improvements in healthcare outcomes, services and costs. These depend on what we call 'Shift Left, Stay Left, 10x' (SL2-10x)– using technology to keep people healthier for longer, keep them out of hospital and cut the costs of care. We have demonstrated these gains in living labs in Ireland and elsewhere. We now need to work to deliver them at scale."
Brian O'Connor, CEO of ECHAlliance, a non-profit organisation that promotes international cooperation in digital healthcare, said: "Incremental innovation is not enough. We are building an ecosystem of ecosystems to drive SL2-10X to ensure more optimized efficiency, effectiveness and experience of digital health innovation efforts globally."
The Manhattan manifesto calls for governments to commit 6% of healthcare spending to digital healthcare, a figure based on levels of investment in the private sector to achieve digital transformation. It also calls for personal digital healthcare records backed by international standards for data governance, interoperability and privacy.
The document has 50 signatories including Professor Jeffrey Braithwaite, founding director of the Australian Institute for Health Innovation, Ann Mond Johnson, chief executive of the American Telemedicine Association and Romita Ghosh, the Indian healthcare entrepreneur.
Carolyn Gullery, New Zealand based healthcare systems consultant, said: "The 12 Manhattan Manifesto guidelines leverage the experience and learnings from successfully shifting focus to the patient, wellness and the home in the successful implementation of a new kind of health system in Canterbury, New Zealand where significant hospitalisations were avoided and wait lists reduced."
Professor Curley said: "To paraphrase Einstein, the definition of insanity is to keep doing the same things in healthcare and expecting a different result. Unless we make a fundamental change, millions of people will have a lower quality of life or shorter lives than they deserve. The technology is available. It would be a tragedy if we fail to embrace it."