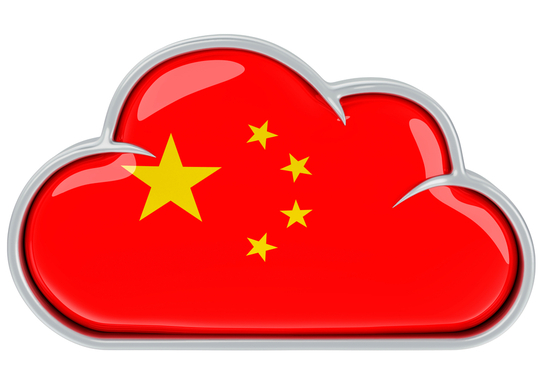 The total addressable market size of the data center and hosting services in China, in terms of enterprise spending opportunity, is set to increase at a CAGR of 6.8% between 2020 and 2025, driven by rising demand for storage and computing power among enterprises that can support technology infrastructure upgrades and online/digital service implementations, says GlobalData.
Samrat Volam, Technology Analyst at GlobalData, comments: "Enterprises across China are increasingly adopting cloud infrastructure and hosting services to ensure reliability and stability of their digital ecosystem, as widespread adoption of remote working, e-commerce, mobile payment services and other digital solutions and services drive demand for superior computing capabilities".
Rising adoption of advanced technologies like IoT, wearable devices, AI, big data and analytics, and application of 5G services among enterprises, as a part of their digital transformation efforts to accelerate their post-COVID-19 business recovery, is also driving the need for additional data center capacities.
Additionally, new government policies supporting digital economy, new infrastructure development and the subsequent increase in demand for data center capabilities will also drive market in coming years.
Volam continues: "While China is already a global manufacturing hub, the government plans to modernize country's factories further by promoting the adoption of advanced technology strategies like industrial Internet, smart manufacturing to robotics and AI. These technologies will require additional data center infrastructure, thus propelling the demand for data center services in the country."
Leading companies too are not far behind in making strategic data center investments in China. For instance, in March 2021, Microsoft announced plans to launch a new Azure China data center region in Hebei, which is expected to go live in 2022.
Singapore-based data center company Princeton Digital Group secured US$230m debt in April 2021, as a part of US$1bn expansion plan in China. Similarly, another Singapore real estate group CapitaLand acquired a 55MW facility in China for US$564.5m in April 2021 with further expansion plans in the country.
Application hosting and data center services take the larger share of the pie with respect to the enterprise spending on data center and hosting services in China. On the other hand, colocation services will see a relatively faster growth i.e., 9.5% CAGR over the forecast period.
Volam concludes: "While large enterprises (1,001+ employees) will account for the largest share in the overall spending on data center and hosting by 2025, the combined spending opportunity from micro (1-50 employees), small and medium (51-1,000 employees) enterprises will grow at a faster CAGR of 6.8% over the forecast period. The measures being taken up by China's Ministry of Industry and Information Technology in supporting SMEs in using digital technologies and cloud services will drive demand for data center and hosting services going forward."