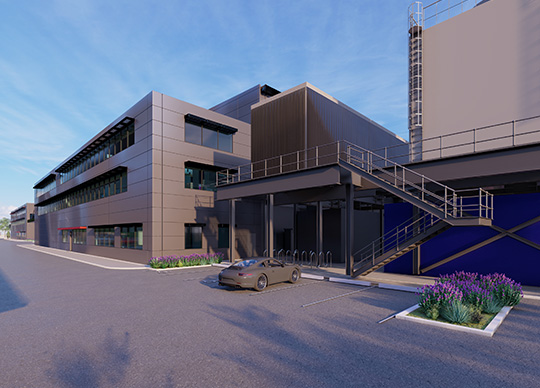 Equinix and PGIM Real Estate have announced the opening of the first xScale data centre in Sydney, named SY9x. This follows the closing of the US$575 million joint venture between the parties in March 2022.
Australia's cloud computing market is expected to grow by 12.5% to reach US$14.1 billion in 2025, supported by large scale digital transformation initiatives across both the public and private sectors. Furthermore, according to the Global Interconnection Index Volume 5 (GXI Vol. 5), a market study announced by Equinix, Sydney is forecast to have an estimated 43% compound annual growth rate (CAGR) for enterprise private interconnection to the cloud and IT providers between 2020-2024, which is one of the highest in the Asia-Pacific region.
As the first of the two data centres to be developed and operated under the joint venture with PGIM Real Estate, SY9x currently provides more than 14 MW of power capacity and will provide more than 28 MW when fully built out to meet the surging demand for cloud-based platforms and services among businesses in Australia.
Commenting on the opening of SY9x, NSW Minister for Enterprise, Investment and Trade, Minister for Tourism and Sport, and Minister for Western Sydney Stuart Ayres, said: "Western Sydney is a fast-growing region of great opportunity and potential, offering a diverse and dynamic economic centre. This first hyperscale data centre under the US$575 million joint venture by Equinix and PGIM Real Estate provides essential digital infrastructure to the world's largest cloud service providers and helps create jobs in our local communities. With unprecedented levels of cloud adoption further accelerating digital transformation across Australia, the decision to locate its first xScale data centre in Western Sydney illustrates the enormous enthusiasm from multinational companies to invest in our growing city."
"To address the increasing demand for cloud and digital infrastructure, the opening of our first xScale data centre in Australia in tandem with the continued expansion of our International Business Exchange data centre capacity across the country ensure more and more organisations can implement their digital-first strategies. This infrastructure enables our customers to scale their operations, deliver exceptional customer experiences and unlock the value of artificial intelligence, machine learning, 5G and other emerging technologies." said Guy Danskine, Managing Director, Equinix Australia.