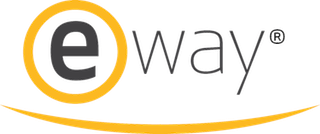 Signs nearly 3000 new merchants in the last 6 months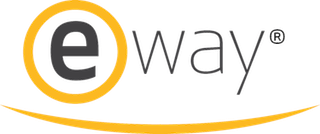 eWAY, Asia Pacific's premier online payments provider, has announced it has inked a strengthened strategic partnership with global eCommerce store giant, Shopify.
Shopify's integration with eWAY's Rapid 3.1 API means merchants gain enterprise level fraud protection, access to token payments for easier repeat purchasing and integration to eWAY's "PreAuth" feature which allows merchants to reserve funds on a customer's credit card without charging it.
The bolstered partnership with Shopify comes off the back of rapid growth for eWAY, where 2700 new merchants have signed up to use the payment platform in the last six months.
Both businesses heading online for the first time, as well as merchants who previously had other payments providers, now have their payments processed by eWAY because of the fast, frictionless set-up and the 24/7 customer service support they provide through LiveChat, direct emails and over the phone.
With more than 19,000 online stores worldwide powered by eWAY, new sign-ups include the Australian Red Cross, Acer, UniLodge, Melbourne Fringe Festival, The Athlete's Foot, Liberal Party of Australia (WA Division), Regus Australia Management and WineRun.
Matt Bullock, Founder and CEO of eWAY, said the strengthened partnership with Shopify will enhance the customer service experience for both online shoppers as well as merchants.
"We've built our entire business first and foremost on customer experience and customer service. Our enhanced relationship with Shopify has resulted in merchants having access to a highly intuitive and frictionless payments solution that will in turn keep their customers happy.
"As an online retailer, it is essential to have a payments gateway that is secure, fast, and capable of accepting payments during unexpected banking outages for example, in order to prevent lost sales.
"Shopify is an incredible platform that gives merchants a complete view of their business, no matter their size. We are confident that together we'll bring a more rounded and scalable service to every customer."
Amanda Naess of online maternity wear site Glowmama, said after choosing eWAY as her payments provider, the amount of errors in her business have reduced to zero.
"I had been avoiding setting up a payment gateway, due to the amount of mistakes made in the past from other providers. Once I made the choice to go with eWAY it has been the easiest setup process with support from their team every step of the way.
"Not one mistake was made during the application process and I haven't had an error since then. Moving to eWAY has actually had a direct impact on sales. Processing refunds is now easier which in turn has reduced the amount of time staff are spending on this task."
About eWAY eWAY is a globally trusted payment gateway helping merchants accept credit cards online, over the phone or through their accounting software. Founded by entrepreneur Matt Bullock in 1998, eWAY has become Australia's most awarded payment provider, partnering with 400 platforms globally, including MasterCard's digital wallet, MasterPass, and PayPal and Australia's largest banks. eWAY continues to develop cutting-edge tools for merchants, helping their businesses grow both on and offline, with same-day settlement of funds wherever possible.